WHAT'S HOT!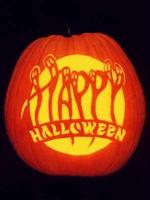 Halloween Virtual Programs

Although we're not able to gather in-person for our annual college and community Halloween party, there are still tons of fun virtual Halloween activities planned for you to participate in!

Campus Activities Board and Lakeland Student Government have combined their efforts this year and will be hosting virtual events such as Halloween trivia, pumpkin carving contest, costume contest, and much more over the coming weeks!

Contest winners will recieve e-gift cards from places like Starbucks and Chipotle.

For more details and to participate, be sure to follow:
@LakelandCAB and @LCCSEAL on Facebook and Instagram.

Get ahead with fall semester second session classes

It's now a few weeks into fall semester and you may find yourself a bit more settled into your new learning environment – whether you're taking classes remotely, on campus or a combination of both. Now that you have a routine for the classwork, you may find you have some room to fit in a class or two. Fall second session offers a convenient way to get another course completed from your list. Second session (P2) classes are only eight-weeks long and begin Oct. 17, 2020. Take a look at the schedule, filtering for Second Half Term (P2), and see what might work for you.
CONNECT WITH CAMPUS

Counseling and Advising Center

All counseling and advising is currently taking place remotely by phone. Please contact us at 440.525.7200 to schedule a meeting with a counselor.
Professional counseling services are available to full-time, part-time or potential students. By discussing interests, achievements and goals, counselors can assist students in making realistic educational and occupational decisions. The counseling and advising office will assist you in the successful completion of your educational and career goals.
RELATED LINKS:
Counseling and Advising Center

Career Services Center

EMPLOYMENT....are you ready??? Let Career Services get you prepared!
Register for one of our free, virtual workshops to learn valuable information about RESUME WRITING, INTERVIEWING techniques and LINKEDIN basics. The Career Services' job board has more than 130 jobs – from entry level jobs to professional positions – find a job opportunity that is right for you.
Be PREPARED!! Activate your Career Services Portal and register for a workshop today!
If you have questions or need assistance navigating through the Career Services Portal, contact us at careerservices@lakelandcc.edu or call 440-525-7222.
RELATED LINKS:
Career Services website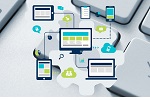 Lakeland Library

Library Remote, Online Services Available:
For research appointments, instruction, and reference services, provided remotely by reference librarians, call 440.525-7425.
http://research.lakelandcc.edu/LibraryOnline/HelpOnline
Library Fall Semester Remote, Online Hours for Reference and Instruction:
Monday - Thursday: 8 a.m. - 10 p.m.
Friday: 8 a.m. - noon
Saturday: 9am - 1pm
Sunday: Closed
Closed: November 26-29
Phone 440.525.7425 for more information.

Library Stress Relief Newletter
Inside the virtual stress relief newsletter, you will find everything you need to take a break from your studies, including:
Library staff pet photos and video
Animal trivia quizzes
Videos of mindful breathing techniques
Stress relief podcasts
Details for our next online book discussion
Online coloring pages
Comfort food recipes
https://research.lakelandcc.edu/librarynewsletter/MidtermStressReliefFall2020

Library Student Survey:
Your opinion matters!
Please click the link below to let us know what library resources and services you need to succeed in your classes.
This brief, anonymous survey will take 2-3 minutes to complete.
Lakeland Library Student Survey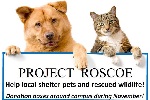 Project Roscoe - help local shelter pets!

Now through November 20, Lakeland's Student Surgical Technologist Organization will be collecting pet care items and donations to help sheltered and rescued pets at Lake Humane Society.
Due to Covid-19 concerns, we will only have a collection box outside of H-212.
If your department would like to set up a time where your items are picked up, please email jlawrenz1@lakelandcc.edu. We will be happy to set up a socially-distant collection visit to your department!
On the "Wish List": Gift Cards (Petco, PetSmart, Pet Supplies Plus, Amazon, Marc's, Home Depot, Tractor Supply Co., Gas Cards), Dry Cat Food (unopened), Wet Cat Food (pate' style), KMR Kitten Milk Replacer, Dry Dog Food (unopened), Wet Dog Food, Cat Litter (clay base), Feline Pine Litter, New Cat/Dog Toys, Leashes / Harnesses, Rabbit Food, Vet Wrap, Pet Beds, Dawn Dish Soap, Zipper Freezer Bags, Laundry Detergent, Bleach, Paper towels, Scrub brushes,Clean Blankets, Clean Towels, AA Batteries , Duct Tape, Foil Pans
Monetary Donations may be sent to Box H-267, with checks payable to Lakeland Surgical Technology.
RELATED LINKS:
Project Roscoe Facebook Fundraiser Page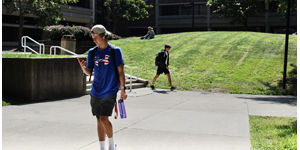 We want to know! "Why are you taking classes this fall?"

Tell us in your own words – why you are taking classes this fall.
Here are some of the reasons we are hearing:
Decided not to go away to a four-year college yet
Saving money on tuition by coming to Lakeland first
Rather stay close to home/feel Lakeland is a safe place to be
Don't want to fall behind on earning a degree
Let us know!
Click on the link below and use your myLakeland login to submit your comment and upload a picture of yourself either remote learning from home or on campus to be featured on Lakeland's website, social media and more!
RELATED LINKS:
Click here!

Want to play women's college soccer?

Lakeland Women's Soccer has a couple spots available on the team. If interested in participating this spring, please contact Coach Sivik at 440-525-7528 or ssivik1@lakelandcc.edu.
Update on Lakeland Women's Soccer:
In 2018 (inaugural year), our record was 4-10-2. We finished last season 11-5 and advanced to the Regional XII Championship game. We beat the 2018 conference champion twice last year. We are 2018 and 2019 Region XII Team Sportsmanship Award winners. We signed our first international player, who played for her u17 National Team in El Salvador. We have quality players returning, and we have already signed numerous players for this coming year. Lakeland is an exciting place to play college soccer!
RELATED LINKS:
Click for more information

Lakers Crew Welcomes YOU!

Click the link below for helpful information as you continue your semester both in person and virtually.
RELATED LINKS:
Click for more information
CONNECT WITH STUDENT INVOLVEMENT

Student Library Innovators

Student Library Innovators (SLI) is interested in connecting with other students online for Fall 2020. Please click the link below to complete our interest form if you would like more information about the group and our virtual activities. Officer positions are also available.
RELATED LINKS:
SLI student interest form

Gamers' Guild

Interested in learning more about Lakeland Gamers' Guild?

Join their member meetings on Thursdays at 3 p.m. at the link below.
Discord: https://discord.gg/MbYVbUu
Connect with them on their Facebook page!
https://www.facebook.com/groups/LCCGamersGuild

Hispanic Club

Member Meetings:
Fridays at 3 p.m. at the link below.

For more information, contact club adviser Lissette Piepenburg at lpiepenburg1@lakelandcc.edu

Mammogram Clinic With COVID-19 Curbside Check-in
Tuesday, November 17 from 8 a.m. - 6:30 p.m.
Lutheran Hospital

-No insurance, we can help!
-Mammogram screening offered by appointment only, no walk-ins

For more information and to schedule your mammogram, please call 216.444.2626.
Para Espanol 216.828.5448
RELATED LINKS:
Click here to join the member meeting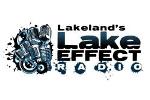 Lake Effect Radio Station

Applications are accepted each semester for DJ positions!
If students have firsthand experience in broadcasting, communications, event planning, marketing, and networking, apply here at zfrmz.com/boqotyX8IPoTFvLOrwag
or by downloading the word document at www.lakeeffectradio.org/joinus and emailing it to radiolakeeffect@yahoo.com
Upcoming Member Meetings:
Thursday, October 29 at 1 p.m.
Friday, October 30 at 10 a.m.
Click the link below to join the session live!
RELATED LINKS:
Click here to join the member meeting
CONNECT VIRTUALLY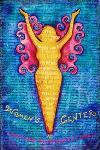 Women's Center

Learn a bit more about how the Women's Center can support you and meet one of our valued staff members.
Click the link below to view our latest newsletter!
RELATED LINKS:
Women's Center Newsletter

Join HIVE for virtual events!

HIVE's Holiday Gift Giving Guide
Monday, October 19 | 1-1:30 p.m.
Are you looking for handmade gift inspiration for this holiday season? If so, look no further! Join members of the HIVE team and maker community next Monday for HIVE's Holiday Gift Giving Guide, a thirty-minute rundown of some fantastic holiday gifts that you can make in HIVE.
RELATED LINKS:
Register today!
Adventures in Making: Laser Cutting + Engraving

Thursday, October 22 | 1-1:30 p.m.
Become a laser trailblazer! Join members of the HIVE team and maker community on a virtual adventure through the world of laser cutting and engraving. We'll share some of the cool projects you can make in HIVE, explore what makes laser cutting unique, and show off what a laser engraver can do with a live demo.
RELATED LINKS:
Register today!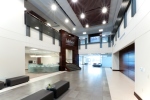 Holden University Center

Holden University Center Coffee Conversations: Celebrating National Transfer Student Week!
Join the Holden University Center incelebrating National Transfer Student Week! Bring your coffee and your questions as you virtually connect through WebEx to explore their bachelor's degree transfer opportunities available through their university partners. Simply register for the date and time that works best for you, and their marketing and recruitment specialist will meet with you one-on-one to discuss your options.
Monday, Oct. 19 | 10 - 11 a.m.
Tuesday, Oct. 20 | 12 - 1 p.m.
Wednesday, Oct. 21 | 6 - 7 p.m.
Thursday, Oct. 22 | 12 - 1 p.m.
Friday, Oct. 23 | 9 - 10 a.m.
Virtual Fall Advising Day

Mark your calendars for the Holden University Center's Fall Advising Day Wednesday, Oct. 28, from 9 a.m. - 4 p.m. Contact them to schedule an advising appointment through remote delivery by calling 440.525.7535 or email at uc@lakelandcc.edu. Choose a partner, pick a program and learn how you can stay here and go far!
RELATED LINKS:
Click here for degree programs
Holden University Center Night

Join the Holden University Center for an online general information session Wednesday, Oct. 28, 6 - 7 p.m. You will learn about the partnerships and programs offered through the center and find out how to get started. A web-link will be provided a few days before the event.
RELATED LINKS:
Register today!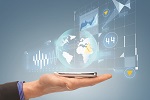 Have ideas for virtual involvement opportunities?

We want to hear from you! Complete the brief survey below to share the types of opportunities you'd be interested in participating in.
RELATED LINKS:
Virtual Programming Survey
CONNECT TO ACADEMIC SUCCESS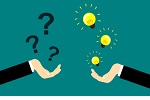 Learning Center

FREE tutoring is offered by professional tutors and well-trained and faculty recommended peer tutors. Fall semester tutoring services will be remote. The learning center team will continue to provide virtual tutoring and academic learning support services for students using the Webex platform. Subjects include: Accounting, biology, business, chemistry, computers, English, logic, math, music, nursing, psychology, physics, college writing, study skills and more. Click here to view available tutoring hours.
Remote services are convenient and available:
Monday - Thursday | 9 a.m. - 6:30 p.m.
Friday | 9 a.m. - Noon.
RELATED LINKS:
Learning Center website
Crash's Camp for Remote Learning

Are you learning remotely this semester? Get a feel for online classes and remote learning by checking out Crash's Camp for Remote Learning. Hear from students who've taken classes online, learn tips and strategies for using Blackboard, what to expect from an online class from a professor, strategies for getting organized and managing your time and how to connect to resources on campus for additional help.
RELATED LINKS:
Crash's Camp for Remote Learning
CONNECT WITH...

Immediate Needs Grant

The Immediate Needs Grant may be available to Lakeland Community College students who have encountered an unexpected financial hardship that is preventing them from completing the semester. Unexpected expenses such as housing, food, personal care, etc. will be considered.
For more information and to complete the application, click the link below.
RELATED LINKS:
Immediate Needs Grant
CARES Act Emergency Grant Application

Students enrolled in fall 2020 classes who have unforeseen emergency expenses related to the disruption of campus operations (such as food, technology, health care and childcare) due to the coronavirus are eligible to apply for emergency funding.

In addition, to receive the funds you must be eligible to participate in the Title IV (Pell Grant and student loan) financial aid programs. You do not need to be a financial aid recipient but are required to complete either the 2019-2020 or 2020-2021 Free Application for Federal Student Aid (FAFSA). If you have not yet done so, you can complete the FAFSA at studentaid.gov.

Please note: The CARES Act Emergency Grant funding for students is not provided to cover lost wages but rather unforeseen emergency expenses.
RELATED LINKS:
CARES Act Emergency Grant Application
CONNECT SOCIALLY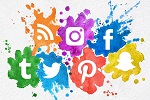 Stay connected with involvement opportunities

Follow Student Engagement & Leadership on Facebook, Instagram & Twitter @LCCSEAL for chances to win gift cards, prizes, and to stay connected with fellow Lakeland students.

Connect with Campus Activities Board on Facebook, Instagram, Twitter and Snapchat: @LakelandCAB

Connect with Lakeland Student Government on Instagram: @LCCStudentGov

Hoping to stay inspired in the coming weeks? HIVE's Instagram and Facebook accounts will remain active, sharing creative warm-ups, design challenges, at-home maker projects, and more: @HIVELakelandCC

Stay connected with Career Services on Facebook by following @LakelandCareerServicesCenter