QUOTE OF THE MONTH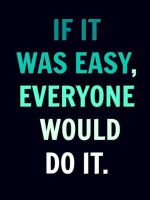 "The secret of getting ahead is getting started." -Mark Twain
DID YOU KNOW...

Kentucky Derby
The Kentucky Derby is one of the oldest Thoroughbred horse races in the U.S., with the first race being held in 1875. The race is held annually in Louisville, Kentucky at Churchill Downs on the first Saturday in May. The race is known as "The Most Exciting Two Minutes in Sports" for its approximate duration. It is also called "The Run for the Roses" for the blanket of roses draped over the winner.
TRIVIA CHALLENGE

Win $10 to Breakers!
May Trivia Question:

The Statue of Liberty holds a tablet close to her body in the left hand. What is inscribed on the tablet and what does it signify?

The first student to e-mail the Office of Student Engagement & Leadership at getinvolved@lakelandcc.edu with the correct answer from their Lakeland e-mail account will win a $10 Breakers gift certificate!

Congratulations to last month's winner, Apryl Brooks. The correct answer: Arthur N. Oviatt.
IMPORTANT LINKS
Athletics
Bookstore
Campus Kids Child Care
Career Services
Learning Center
Library
Men's Center
Women's Center
STUDENT ENGAGEMENT & LEADERSHIP
The Office of Student Engagement & Leadership offers a variety of opportunities for students to "GET INVOLVED" in campus life, meet new friends, and learn life skills. There are over 30 student organizations that represent academic, sport/ recreational, religious or personal interest groups. For more details, stop by Student Engagement & Leadership in S-237.
Student Engagement & Leadership Website
WHAT'S HOT!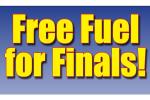 Free Fuel for Finals
Free pizza and hot dogs for students!
Sponsored by the President's Office

Monday, May 4 and Tuesday, May 5
11:00 a.m. - 1:00 p.m. & 4:30 p.m. - 6:00 p.m.
Student Center Atrium

Finals Stress Reliever Sponsored by LSG
Come meet Gracie Barnauskas, a 150 pound Newfoundland.
Gracie has her K9 good citizens certificate and is training to be a therapy dog.
Special thanks to Tina Barnauskas and her husband for sharing Gracie with us!
Monday, May 4 and Tuesday, May 5
11:00 a.m. to 2:00 p.m.
AFC, Multi-Purpose Gym

"Food for Thought"
In support of student learning, FREE beverages and high-energy snacks will be available to students during finals week on Monday, May 4 and Tuesday, May 5 from 5:00 p.m. - 9:00 p.m. in the Library."Food for Thought" is provided by Lakeland Student Government, the library staff, and the Academic & Student Affairs office. For more information, call the Library at 440.525.7424.

Commencement Ceremony
Lakeland's 48th Annual Commencement Ceremony will be held Saturday, May 9 at 10:00am. Graduates must report to the Performing Arts Center (Building D) no later than 8:30am. This year's commencement address will be given by Judge Richard L. Collins Jr. of the Lake County Common Pleas Court, General Division.

All guests must present a commencement guest ticket to enter the facility. A graduate reception will be held in the Athletic & Fitness Center immediately following the ceremony. For more information, contact Janet Post at 440.525.7744.

NOTICE: The eastern two-thirds of the North parking lot will be closed starting Wednesday, April 29, in preparation for Commencement. Please plan to use other parking lots while this lot is closed. Lot is expected to re-open no later than May 29th.
CLUBS IN ACTION

2014-2015 Student Organization Awards
Congratulations to the following recipients of this year's student organization awards presented at the annual Student Leader Awards Banquet held Friday, April 24h:
Lakeland Student Government Chairperson's Award -Jeremiah Mrazeck
Campus Activities Board Outstanding Service Award -Conrad Mbassa
Program of the Year -"Pedal for Heroes", sponsored by Lakeland Student Veterans of America
Pioneer of the Year -Dan Hunley, Anime Anonymous
Organization of the Year - Gamer's Guild
Advisor of the Year - Carl Stitz, Gamer's Guild

Outstanding Student Organization Members:
Anime Anonymous - Jessica Yehl
Campus Christians - Diann Murphy
Gamer's Guild - Dominic DiPadova
Hispanic Club - Addison Simon
Lake Effect Radio - Katie Browske
Lakeland Signers - Leatitia Agnew
Lakeland Signers - Chuck Yohe
Lakeland Student Government - Darren "Renny" Johnson
The Lakelander - Shannon McCrone
Model UN/NATO - Christopher Davis
Phi Theta Kappa - Nichole Sheid
Student Surgical Technology - Carrie Thompson
Lakeland Student Veterans of America - Kyle Jackson

New Student Leaders
Congratulations to the newly elected Student Leaders for the 2015-2016 school year!
Lakeland Student Government
Darren "Renny" Johnson
Krieg Wissinger

Campus Activities Board
Karen Estrada
Ivy Preske
AROUND CAMPUS

Lakeland Library
Updated Library Hours
To study for finals
OPEN: Saturday, May 2
9:00 a.m. - 5:00 p.m.
CLOSED: Sunday, May 3
OPEN:
Monday & Tuesday, May 4 & 5
8:00 a.m. - 10:00 a.m.
Wednesday & Thursday, May 6 & 7
8:00 a.m. - 9:00 a.m.
Friday, May 8
8:00 a.m. - 5:00 p.m.
CLOSED: Saturday, May 9 & Sunday, May 10

Book Discussion Group
Read the book and join the library staff in a discussion of:
"Being Polite to Hitler"
by Robb Forman Dew
Tuesday,May 19at 12:00pm in C-2058
FREE and OPEN to everyone!
Call 440-525-7424 for more information.

Success Tip
According to the Caltech Counseling Center (counseling.caltech.edu), there's this thing called impostor syndrome. Have you ever heard of it? Simplified, people who suffer from it usually experience irrational self-doubt and anxiety related to thinking they aren't smart enough. They feel fake, think their success is due to luck and downplay achievements. There are many students who avoid using resources in the learning center because they are afraid if they seek help from tutors, coaches or even their instructors that someone will "figure out" that they "don't belong." Feeling like you aren't smart enough needs to be dealt with sooner rather than later. If you're struggling in a class the wrong thing to do is hide in your self-doubt. Instead, come on down and use our resources in the learning center! It's the best way to turn a D into a C or even a B!
As you think about what you did or did not accomplish this semester, assess your use of academic resources– the library, counseling center, learning center, success coaching, tutoring, student accommodations, financial aid window and your instructor's office hours. Consider including them in your "improvement" plan for next fall. We'll be here– waiting and ready to help.

Revised Smoke-Free Environment Policy
The revised "Policy for a Smoke and Tobacco-Free Environment" now includes definitions of substances and devices that are banned from use within our buildings. In summary, the policy extends the indoors prohibition against smoking cigarettes, cigars and pipes to electronic cigarettes and cigars, vaporizers, oral tobacco, etc.
If you have any questions about the revised policy, please contact the Student Development Office at 440.525.7744.
STUDENT SPOTLIGHT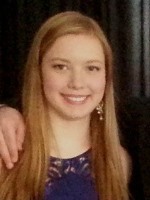 Kayla Sintic
How long have you been a student at Lakeland? Are you a PSEO Student?
I have been a student at Lakeland for three years now. I started as a part-time PSEO student from Riverside High School. After I graduated high school in 2013, I began attending Lakeland full-time.
Are you seeking a degree? Do you plan to transfer to a four-year university?
I will be graduating on May 9th with my associate of arts degree and I will be on stage as the student representative. In the fall I will be transferring to Baldwin Wallace University to obtain my bachelors of psychology degree.
Are you involved in any clubs or organizations? Do you hold an officer position?
I am currently the Chairperson of Lakeland Student Government. I am also involved in the Phi Theta Kappa and Sigma Kappa Delta Honors Societies. I am a performer in the Thousand Shoes Skat Dance Club and a co-host on the Lake Effect Radio Station.
Are you a student worker? If so, what department?
I have been a student worker for New Student Orientation for about a year and a half now. I also work for Lakeland's Catering service and I help the Recruitment Department with tours when needed.
What are your personal interests/hobbies?
I am constantly watching crime shows such as Criminal Minds, The Following and The Killing. My favorite video game is The Legend of Zelda. In my free time I also hang out with my friends and my boyfriend.
Do you have any pets?
Yes, I have three cats named: Angel, Summer, and Freedom.
Please share a favorite quote, your thoughts about life, or some other inspirational message.
My favorite quote is: "Everything happens for a reason." That reason may be unknown at first, but as long as you look for it, you can learn a great life lesson from that reason.
MARK YOUR CALENDARS

May 2 - 7, 2015
Final Exams

May 3, 2015
Full Moon

May 4 - 8, 2015
Book Buyback

May 8, 2015
Academic Awards Ceremony
Dr. Wayne L. Rodehorst PAC, 6:30 p.m.

May 9, 2015
Commencement
Outdoor Pavillion near AFC, 10 a.m.

May 10, 2015
Mother's Day

May 11, 2015
Library summer hours begin
Mon-Fri, 8am-5pm

May 12, 2015
Grades posted on transcript

May 18, 2015
Deadline for Standards of Academic Progress Appeals for first summer session

May 20, 2015
Financial aid freeze date for first summer session

May 25, 2015
College Closed

May 29, 2015
Last day to request satisfactory/unsatisfactory option for first summer session