QUOTE OF THE MONTH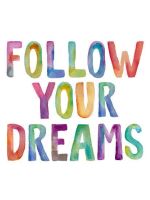 "Nothing great was ever achieved without enthusiasm."
-Ralph Waldo Emerson
DID YOU KNOW...

Daylight Saving Time - March 8, 2015
"Spring Forward, Fall Back"

At 2am on the second Sunday in March we set our clocks forward one hour ahead of standard time ("spring forward"). We "fall back" at 2am on the first Sunday in November by setting our clocks back one hour and thus returning to standard time.

St. Patrick's Day - March 17th
Irish-American immigrants brought St. Patrick's Day to the U.S. The first civic and public celebration of St. Patricks' Day took place in Boston in 1737.

Traditionally, those of Irish ancestry who are caught not wearing green on St. Patrick's Day are pinched!
TRIVIA CHALLENGE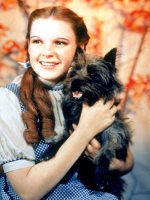 Win $10 to Breakers!
March Trivia Question:
A dog named Terry was paid $125 a week for his role in The Wizard of Oz, playing what character (and what name?)

The first student to e-mail the Office of Student Engagement & Leadership at getinvolved@lakelandcc.edu with the correct answer from their Lakeland e-mail account will win a $10 Breakers gift certificate!

Congratulations to last month's winner, Gabrielle Marino. The correct answer: Purple, green, and gold.
IMPORTANT LINKS
Athletics
Bookstore
Campus Kids Child Care
Career Services
Learning Center
Library
Men's Center
Women's Center
STUDENT ENGAGEMENT & LEADERSHIP
The Office of Student Engagement & Leadership offers a variety of opportunities for students to "GET INVOLVED" in campus life, meet new friends, and learn life skills. There are over 30 student organizations that represent academic, sport/ recreational, religious or personal interest groups. For more details, stop by Student Engagement & Leadership in S-237.
Student Engagement & Leadership Website
WHAT'S HOT!
Connect 2 Succeed
Tuesday, March 24 &
Wednesday, March 25
10:00am-3:00pm


Learn how to be successful in college and beyond!
This two-day event is filled with workshops covering topics such as stress management, effective communication, mind mapping, online classes, career exploration and much more. See the complete list and register to attend in Schedule It.

For more info, contact:
Suzanne Speyer
sspeyer@lakelandcc.edu
or call 440.525.7492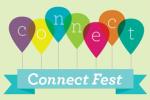 Connect Fest
Thursday, March 26
11:00am to 1:00pm
Lakeland Library, Third floor C-Building

Join us to:
-Meet with faculty and staff
-Learn about degrees, programs, departments, courses, student involvement, resources and services

There will be games, food and prizes!

Girl Rising Movie Showing
From Academy Award-nominated director Richard E. Robbins, Girl Rising spotlights the unforgettable stories of nine girls living in the developing world, striving beyond circumstance and overcoming nearly insurmountable odds to achieve their dreams. The narration talents of renowned actors and the moving words of prize-winning authors combine and give voice to the girls' stories and this powerful truth: educating girls can transform families, communities, countries and eventually, the world.

Wednesday, March 4
2:00pm and 7:00pm
H-101

Screenings are free and open to the public. Reservations requested, not required. Call 440.525.7322 or email womenscenter@lakelandcc.edu to reserve guaranteed group seating.
RELATED LINKS:
Girl Rising Movie Trailer

CAB's St. Patrick's Day Event
Monday, March 16 & Tuesday, March 17
10:00am-1:00pm
Student Center Atrium
Stop by for FREE treats and prizes!

Sponsored by the Campus Activities Board
CLUBS IN ACTION

Lakeland Student Government (LSG)
Enter to win Lakeland Student Government's Logo Contest!

Rules:
-Must be a digital image
-Must include "Lakeland Student Government" and/or "LSG"
-Must be school-appropriate
-Can submit multiple entries

Winner will receive a $100 VISA gift card!

DEADLINE is Friday, April 10. Submit images to: lsg@lakelandcc.edu
Questons? Contact Kayla Sintic at ksintic2@mail.lakelandcc.edu

LSG meets every Monday at 11:00am in S-226. Join LSG and become a "voice for the students". There are many benefits you can receive by joining LSG, including enhancing your leadership skills, making new friends, representing the students on college committees, and possible tuition reimbursement. Find out more about the benefits of joining LSG by attending one of their weekly meetings.

Campus Activities Board (CAB)
CAB meets every Wednesday at 10:00am in S-224. Join CAB and help plan fun events and activities for the students. CAB brings to campus comedians, hypnotists, free movies, game shows, free food, music and fun! Meet new people and make new friends. Become an officer and receive possible tuition reimbursement. Find out more about the benefits of joining CAB by attending one of their weekly meetings.

Lakeland Signers
Open Member Meeting
Thursday, March 19
6:30pm-7:30pm
A-2021

ASL Idol
Wednesday, March 25
7:30pm-9:00pm
H-101

Contact info:
E-mail: lakelandsigners@yahoo.com
Phone: 440.525.7816
VideoPhone: 440.338.0673
Office Hours: (S-230) - posted weekly

Anime Anonymous
Weekly Meetings
When: Mondays from 3:00pm-6:00pm
Where: A-2022
Students curious or enthusiastic about anime, manga, and Asian pop culture are invited to attend!
Bake Sale
Monday,March 16 & Wednesday, March 18
10:00am-2:00pm
Bookstore hallway

Movie Screening
Monday, March 30
4:00pm-8:00pm
A-2100

SANPO
Society for the Aid of Non-Profit Organizations

Open Member Meetings
When: Wednesday, March 4 & 18
4:00pm-5:30pm
Where: U-201, Holden University Center

Model UN/NATO
Weekly Meetings
When: Thursdays at 12:30pm
Where: S-217

Amnesty International
Weekly Meetings
When: Tuesdays at 2:00pm
Where: S-217

Gamer's Guild
Weekly Meetings
When: Wednesdays at 2:30pm
Where: S-217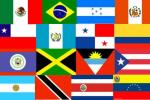 Hispanic Union
Open Member Meetings
When: Wednesdays at 12:30pm
Where: A-2022
AROUND CAMPUS

Spend Your Summer at the Lake
Lakeland Community College

-Get ahead or catch up on your coursework
-Low tuition saves you money
-Credits easily transfer to your four-year school
-Short 5 or 8-week sessions
-Online classes

REGISTER NOW!
First Summer Session: May 18-June 23
Full Sumer Session: June 8-August 2
Second Summer Session: June 24-July 30
RELATED LINKS:
Register Online

Graduation Application Deadline
The Graduation Application deadline for spring semester 2015 is Friday, March 27th

Apply in Counseling A-1027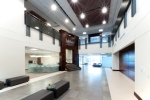 Holden University Center's Partnership Fair
Choose a partner, pick a program and learn how you can stay here and go far! Attend our Partnership Fair on Tuesday, April 7 between 4-7 p.m.

Meet with representatives for all 17 bachelor's and graduate programs and learn your next steps to enrolling. Register online at lakelandcc.edu/uc or by calling 440.525.7535.

19th Annual Donor-Scholar Breakfast
The Lakeland Foundation is pleased to invite generous donors and grateful student scholarship recipients to our 19th annual Donor-Scholar Breakfast.

Wednesday, April 1
8:00am-9:30am
Athletic and Fitness Center

This event brings together people who are making a difference in the lives of our students and those who are touched by their generosity.

Please RSVP by March 23 to the Lakeland Foundation at 440-525-7419 or email at lakelandfoundation@lakelandcc.edu

Reservations are required.

Engage in your Community!
James A Garfield Historic Site - Volunteer Service Opportunity in the Volunteers in Parks Program, National Parks Service - Internship project to create a series of formal and informal educational programs to be delivered via distance learning. Position starts now and ends in May 2015. Tuesdays - Saturdays 9am - 5pm.
Contact: Allison Powell, Park Ranger 440.255.8722 allison_powell@nps.gov
The Cleveland Renaissance Movement is looking for volunteers to help set up, clean up and assist with their walk, 10,000 for a brighter tomorrow event on April 4, 2015. Volunteers are needed for the all day event beginning at 10am.
Contact: Tenise Beavers at 216.835.0977 or Charde Wynn at 216.551.6676
If you are interested in volunteering on campus or if you want more information on engaging in the many other organizations in our community as a volunteer contact: Mary Brown at mbrown@lakelandcc.edu

Success Tip
The Forgetting Curve, Yes It's a Thing.
Imagine what would happen if you didn't take notes during class. How much would you remember weeks later when it's time to take a test? Research shows that taking notes and REVIEWING them within a day (you must review them for this to work) increases a student's ability to recall what they'd been taught 75% better than students who did not review their notes following class. Hermann Ebbinghaus, who developed the Forgetting Curve, determined that you only recall 58% of what you learned within 20 minutes of learning it, after one hour, only 44%, one day, 33% and after a month, only 21%. If, however, you take and review your notes after each class—or at least sometime before you go to bed, you will increase your ability to recall what you've learned. What's the take away? Review all your notes as soon as possible. Then, build from there. Continue to review all your notes once a week adding the previous week's notes to your stack. You'll be amazed at what you retain. Repetition and review is key to remembering.
RELATED LINKS:
Forgetting Curve Infographic

Lakeland Library
Book Discussion Group
Read the book and join the library staff in a discussion of:
"My Beloved World" by Sonia Sotomayor
Tuesday, March 17
12:00pm in room C-2058, Library Workroom
Free and open to anyone! Call 440.525.7424 for more information

Writing Center Walk-Ins
Need assistance to guide and enhance your writing, reading and revision skills? A Writing Center tutor is available to students working on assignments, papers and projects. Call 440.525.7425 for more information.
Monday, 10:00am-5:00pm
Tuesday, 11:00am-3:00pm
Wednesday, 1:00pm-5:00pm
Thursday, 11:00am-3:00pm

Spring Semester Hours
OPEN:
Monday-Thursday, 8:00am-9:00pm
Friday, 8:00am-5:00pm
Saturday, 9:00am-1:00pm
Sunday, CLOSED


SPRING BREAK HOURS:
CLOSED: March 7& 8

OPEN: March 9-13, 8:00am-5:00pm
March 14, 9:00am-1:00pm

Career Services
Interview Skills Workshop
Tuesday, March 3, 2015 from 5:00 - 7:00 p.m.
Learn what to say, what not say, and how to say it, so they say to you... "You're Hired!"
REGISTRATION REQUIRED!
Resume Writing Workshop
Tuesday, March 17, 2015 from 5:00 - 7:00 p.m.
Learn essential hints on writing your resume so that it stands out from the crowd.
REGISTRATION REQUIRED!
Internship Information Seminar
Thursday, March 19, 2015 from 10:00 - 10:30 a.m.
Take the first step on the ladder to career success while you are still a student. Come to a FREE information seminar to learn how you can get experience while you learn.
REGISTRATION REQUIRED!
Get LinkedIn for Your Job Search Workshop
Friday, March 20, 2015 from 10:00 a.m. - 12:00 p.m.
Start making connections! Learn to use LinkedIn and how it can help your job search!
REGISTRATION REQUIRED!
Seasonal & Part-Time Job Fair
Wednesday, March 25, 2015 from 10:00 a.m. - 1:00 p.m.
Bookstore Hallway
Bring your resume and talk with over 20 employers! Don't have a resume? Contact Career Services for help!
OPEN TO THE PUBLIC!
Resume Writing Workshop
Tuesday, March 31, 2015 from 5:00 - 7:00 p.m.
Learn essential hints on writing your resume so that it stands out from the crowd.
REGISTRATION REQUIRED!
RELATED LINKS:
Career Services
STUDENT SPOTLIGHT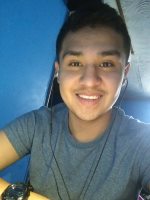 Edwin Romo
How long have you been a student at Lakeland?
This is my second semester at Lakeland. I started attending in the Fall semester of 2014

What is your major? Are you seeking a degree?
I am still undecided between finance and marketing. Right now, I am just pursuing my associate of arts degree.

Do you plan to transfer to a four-year college/university? If so, which one?
I plan to transfer to Bowling Green State University. Go Falcons!

Are you involved in any clubs or organizations? Do you hold an officer position?
I am currently the president of the Hispanic Union. I will also be playing soccer for Lakeland next fall.

Do you have a job? Where? What are your job duties?
I am currently a tax accounting intern at Avery Dennison.

What are your personal interests/hobbies?
In my free time, I am either outside playing soccer or baseball, or sitting on my couch watching episodes of Breaking Bad.

Do you have children (names & ages)? Brothers/sisters? Pets (names)?
I am the oldest of 5. 3 sisters and 1 brother. I also have a pet ball python named Chavo.

Anything about your personal or home life you would like to share?
During my senior year in high school, I started my own business, Onyx LLC, and entered in a national entrepreneurship competition in which I took second place. My business consisted of making duct tape wallets.

Please share a favorite quote, your thoughts about life, or some other inspirational message.
"The most dangerous risk of all is to spend your life not doing what you want, on the bet that you can buy yourself the freedom to do it later." It's important to find something that you're truly passionate about and make a living out of it. Don't settle, because if you're not happy with it now, you sure won't be when you're looking back wishing you did things differently.
MARK YOUR CALENDARS

March 2 - 6, 2015
Final Exams for first spring session

March 2, 2015
Registration begins for all summer sessions

March 4 - 5, 2015
Book Buyback

March 7 - 13, 2015
Spring Break, College Offices Open

March 14, 2015
Deadline for Standards of Academic Progress Appeals for second spring session

March 20, 2015
First Day of Spring

March 20, 2015
Last day to add a class/declare an audit for second spring session

March 20, 2015
100% refund deadline for second spring session

March 20, 2015
Freeze date for financial aid, second spring session

March 24 - 25, 2015
Connect 2 Succeed Workshops
Register in myLakeland Schedule It

March 26, 2015
Connect Fest
Library (third floor, C-Building)
11:00am-1:00pm

March 27, 2015
50% refund deadline for second spring session

March 27, 2015
Graduation application deadline for spring semester