QUOTE OF THE MONTH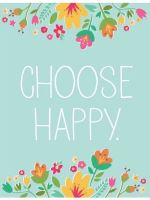 "Most folks are as happy as they make up their minds to be."

-Abraham Lincoln
DID YOU KNOW...

The Honey Bee
Agriculture depends greatly on the honeybee for pollination. Honeybees account for 80% of all insect pollination. Without such pollination, we would see a significant decrease in the yield of fruits and vegetables.

Honey is used by the bees for food all year round. There are many types, colors and flavors of honey, depending upon its nectar source. The bees make honey from the nectar they collect from flowering trees and plants. Honey is an easily digestible, pure food. Honey is hydroscopic and has antibacterial qualities. Eating local honey can fend off allergies.
TRIVIA CHALLENGE

Win $10 to Breakers!
May Trivia Question:

Who was the city of Kirtland named in honor of?
The first student to e-mail the Student Activities Dept. at studentactivities@lakelandcc.edu with the correct answer from their Lakeland e-mail account will win a $10 Breakers gift certificate.

Congratulations to last month's winner, Rachel Coxon. The correct answer: Heritage Park

Be on the look out for a special summer edition of the Campus Connection E-Newsletter.
FEATURED LINKS
GET INVOLVED!
IMPORTANT LINKS
Athletics
Bookstore
Campus Kids Child Care
Career Services
Learning Center
Library
Men's Center
Women's Center
STUDENT ENGAGEMENT & LEADERSHIP
The Office of Student Engagement & Leadership offers a variety of opportunities for students to "GET INVOLVED" in campus life, meet new friends, and learn life skills. There are over 30 student organizations that represent academic, sport/ recreational, religious or personal interest groups. For more details, stop by Student Engagement & Leadership in S-237.
Student Engagement & Leadership Website
WHAT'S HOT!

Lakeland is "Happy"
Click the link below and enjoy the Lakeland version of "Happy" produced by Najada Davis and sponsored by the Campus Activities Board!
RELATED LINKS:
Lakeland is "Happy"

Free Fuel for Finals
Free pizza and hot dogs for students!
Sponsored by the President's Office

Monday & Tuesday, May 5 & 6
11:00am-1:00pm & 4:30pm-6:00pm in the Student Center Atrium, outside Breakers.

"Food for Thought"
In support of student learning, FREE beverages and high-energy snacks will be available to students during finals week on Monday & Tuesday, May 5 & 6 from 5:00pm-9:00pm in the Library."Food for Thought" is provided by Lakeland Student Government, the library staff, and the Academic & Student Affairs office. For more information, call the Library at 440-525-7424.

Commencement Ceremony
Lakeland's 47th Annual Commencement Ceremony will be held Saturday, May 10 at 10:00am. Graduates must report to the Performing Arts Center (Building D) no later than 8:30am. This year's commencement address will be given by Judge Joe Gibson of the Lake County, Ohio Common Pleas Court General Division.

All guests must present a commencement guest ticket to enter the facility. A graduate reception will be held in the Athletic & Fitness Center immediately following the ceremony. For more information, contact Janet Post at 440-525-7744.

NOTICE: The eastern two-thirds of the North parking lot will be closed starting Wednesday, April 30th, in preparation for Commencement. Please plan to use other parking lots while this lot is closed. Lot is expected to re-open no later than May 27th

2013-2014 Student Organization Awards
Congratulations to the following recipients of this year's student organization awards presented at the annual Student Leader Awards Banquet held Friday, April 25th:


Lakeland Student Government Chairperson's Award -Richard Novotny
Campus Activities Board Outstanding Service Award - Lake Effect Radio
Program of the Year -"NyanCon" sponsored by Anime Anonymous, with the support of Lake Effect Radio and the Gamer's Guild
Pioneer of the Year -Dominic DiPadova, Gamer's Guild
Organization of the Year - Lake Effect Radio
Advisor of the Year - Jesse Eastman, Lake Effect Radio
Outstanding Student Organization Members:
Amnesty International - Marissa Beller
Anime Anonymous - Cody Featheroff
Campus Activities Board - Chelsea Runo
Campus Christians - Diann Murphy
Gamer's Guild - Becky Tucholski
Lake Effect Radio - Jeremiah Mrazeck
Lake Effect Radio - Tim Pringey
Lakeland Student Government - Chelsea Runo
Model UN/NATO - Marissa Beller
The Lakelander - Rich Egnot
Student Surgical Technology - Jessica Johnson
CLUBS IN ACTION

New Student Leaders
Congratulations to the newly elected Student Leaders for the 2014-2015 school year!
Lakeland Student Government
Sarah Fontana
Jessie Fontana
Ilianna Mavropoulou

Campus Activities Board
Hafid Miramendi

Anime Anonymous
End of the Year Party!
Date: Friday, May 9
Time: 3:00pm-9:00pm
Room: A-2101
The officers of Anime Anonymous will be holding an end-of-year party to thank all of the club's members for their hard work and dedication to the club this year.

Gamer's Guild Extravaganza
When: Monday, May 5 10:00am-6:00pm
Where: A-2101
AROUND CAMPUS

Summer Blood Drive
Dates: Tuesday, June 10 & Wednesday, June 11
Time: 11:00am-5:00pm
Location: E Building Lobby
Remember to bring your Red Cross donor card or other form of positive ID when you come to donate. For more information, contact the American Red Cross at 1-800-RED CROSS (1-800-733-2767).

Library
Food For Fines @ Lakeland Library
Through May 16
Help support the Giving Hearts Food Pantry benefiting Lakeland students in need and clear your library account of fines.
Fines waived with a donation of non-perishable, non-expired food items!
One non-perishable food item for every $2.00 owed.
Donations accepted for fines ONLY.
For more information please call 440-525-7424

Book Discussion Group
Read the book and join the library staff in a discussion of:
"The Language of Flowers"
by Vanessa Diffenbaugh
Tuesday, May 20 at 12:00pm in C-2058
FREE and OPEN to everyone!
Call 440-525-7424 for more information.

Writing Center Walk-Ins
In the Library, C-3051
Monday 4:30pm-6:00pm
Tuesday 9:00am-12:00pm & 1:30pm-6:00pm
Wednesday 4:30pm-6:00pm
Thursday 9:00am-12:00pm & 1:30pm-6:00pm
Need assistance to guide and enhance your writing, reading and revision skills? A peer tutor is available to students working on assignments papers and projects.
Call 440-525-7425 for more information.
Take the QR Code Tour @ Lakeland Library
Orientation tours are now available using QR codes posted throughout the library. Check out an iPad at the circulation desk or use your own smart phone's barcode scanner services. For more information, please call 440.525.7425
Poetry Competition
27th Annual Poetry Competition Awards and Reception
Date: Tuesday, May 6
Time: 7:30pm
Location: Lakeland Library, C-3051
Awards will be announced and winners will be invited to read at the reception. For more information, call 440-525-7261.

Opportunity for Confidential, Secured Shredding
Beginning on Tuesday, April 29 through Tuesday, May 27 there will be three secured shredding bins located on the main campus to assist with your spring cleaning. The shredding bins will be located on the third floor of H-building, the first floor of T-building and in the Library.


Cintas Document Management ensures sensitive information is protected against misuse, identity theft and loss while staying compliant with privacy laws and government relations. The secured shredding bins remain locked while on campus. When the bins are returned to the Cintas facility on Tuesday, May 27, the information will be shredded under video surveillance. For more information about shredding services provided by Cintas, please visit their website provided below.
If you have any questions about records retention or shredding services, please feel free to contact Tammy L. Konte at 440-525-7045.
RELATED LINKS:
Cintas Shredding Services

Success Tip
What really leads to success?
Some of us come from families where the idea of attending college was a daily discussion at the dinner table, while for others; attending college was never on the radar. However, here you are. By virtue of the fact that you are reading this paragraph, you are a college student—perhaps the first in your family to go to college. Even better, you are reading this at the end of Spring Semester, indicating to me that you have had some success this term. Given the fact that we each come to college from different backgrounds and levels of preparedness, how is it that students with less experience navigating the world of higher education manage to be successful? What really leads to success? 10 years and 500 interviews later, Richard St. John has identified the eight traits successful people have in common:
Passion, Work, Focus, Push, Ideas, Improve, Serve, Persist
What I really like best about St. John's research is the sense of empowerment that goes along with knowing that being successful isn't about getting straight A's. Rather, being successful is about developing skills and working hard to be the best you can be. If you made it through spring semester and plan to return to Lakeland this summer or next fall, that is proof that you have within you what it takes to be successful. Staying in college and making a plan to return shows persistence, it shows that you want to improve and you are willing to work hard to focus and push forward. Carry with you the idea that you have the option to take advantage of the many resources available on campus in place to help you get to the next level of success.

What Do College Freshmen Need To Succeed In The Classroom. According to Noel-Levitz: 58% of college freshman need help with improving study habits, 48% improving math skills, 44% get tutoring in one or more classes, 29% need training to improve reading skills and 75% need instruction in taking college exams. Don't forget that Lakeland's resources are in place to serve you while you pursue your passion in education. Counseling, Academic Advising, Financial Aid, Student Activities, Women's Center, Men's Center, Learning Center, College Success Workshops, Success Coaching and The Library. Have a great summer!
RELATED LINKS:
8 Traits of Successful People- Richard St. John
STUDENT SPOTLIGHT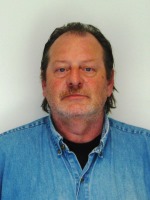 Michael Carovac
Michael began attending Lakeland as a full-time student in 2011. He is studying Civil Engineering Technology and is graduating this spring semester. After completing his degree at Lakeland, he plans to transfer to Youngstown State to pursue an advanced degree.

He serves as the President of CETSA, Civil Engeneering Technology Student Association. In addition to his involvement on campus, Michael also works for Enterprise Welding & Fabricating Company as a truck driver and also in the shipping and receiving department. He is a Veteran of the U.S. Army, serving over 17 years. His rank at discharge was Staff Sargent E6, Armored Crewman.
Michael's personal interests include wood-working, model railroading and taking care of his horse. He and his wife of 22 years, Elizabeth, have a 16 year old son, Michael Joseph. His son was awarded Grand Champion at the Geauga County Fair Horse Competition last year.
When asked to share a favorite quote, inspirational message or thoughts on life, Michael shared that he lives his life by the "Cowboy Creed" and the "NCO Creed". He was also happy to share many quotes from his grandparents. His grandpa Leonard always said "respect is hard earned, but easily lost". His Grandma Luna would say, "time is your best friend and also your worst enemy", "If you allow fear to consume you, you cannot think, if you cannot think, you cannot live" and "If you think you're done working, bake bread". Michael admits that as he has gotten older he now truly understands and appreciates their words of wisdom.
MARK YOUR CALENDARS

May 3 - 9, 2014
Final Exams

May 5, 2014
Registration Begins for Fall Semester

May 5 - 6, 2014
"Food For Thought"
Free Snacks and Beverages
5:00pm-9:00pm

May 5 - 9, 2014
Book Buyback
Student ID Required!
9:00am-7:00pm
at Bookstore Hallway

May 7, 2014
Book Buyback - Madison Campus

May 10, 2014
Commencement Ceremony
10:00am, Outdoor Pavillion near AFC

May 12, 2014
Library summer break hours begin - Mon-Fri, 8am-5pm

May 13, 2014
Grades posted on transcript

May 19, 2014
First summer session begins

May 19, 2014
Deadline for Standards of Academic Progess Appeals for first summer session

May 21, 2014
Financial aid freeze date for first summer session

May 26, 2014
College CLOSED

May 26, 2014
Laketran CLOSED

May 30, 2014
Last day to request satisfactory/unsatisfactory option for first summer option