WHAT'S HOT!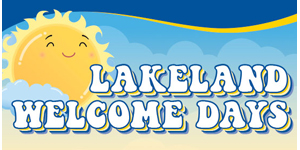 Lakeland Welcome Days – an Open House for New Students!

Attention new students beginning fall semester:
In addition to your online orientation, please join us in-person for Lakeland Welcome Days!
Take a campus tour, meet and greet with campus resources, visit the bookstore, and get your Lakeland Student ID!

Choose from a variety of breakout sessions on topics such as getting involved on campus, success strategies, online learning, transfer opportunities, parents supporting their CCP students, and more!
August 3 from 3 - 7 p.m.
August 12 from 11 a.m. - 3 p.m.
August 18 from 3 - 7 p.m.
Meet us in the S-Building student atrium.
Check out the flyer for more information and to register!
RELATED LINKS:
Click the flyer to register
CONNECT WITH CAMPUS

Career Services Center

The Career Services Portal is designed to help you explore and manage your career opportunities.Check your Career Services Portal account weekly to viewactive job postings! Whether you are seeking part or full-time work, a better schedule or more money, this FREE resource is designedto help you explore and manage your career interests and opportunities.
Activate your Career Services Portal account today!
For questions or assistance navigating the site or your job search, contact us at careerservices@lakelandcc.edu or call 440.525.7222.
RELATED LINKS:
Career Services website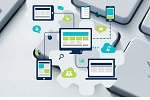 Lakeland Library

Library Hours for 2021 Summer Session:
Library Reference & Instruction Services, Face-to-Face Hours, in the Library (Appointments Preferred):
Monday-Thursday: 10 a.m. - 3 p.m.
Computers and study space available in the Library.
Library Reference and Instruction Services, Remote, Online Hours:
Monday-Thursday: 8 a.m. - 8 p.m.
Friday: 8am - noon
Closed: Saturday & Sunday
For research appointments, instruction, and reference services,provided remotely by reference librarians, phone 440.525.7425.
http://research.lakelandcc.edu/LibraryOnline/HelpOnline or chat with a librarian.
No-Contact Pickup and Print/Scan Library Services
We continue to offer no-contact services that allow students to safely check out Lakeland books, OhioLINK books, and textbook reserve materials.
Requests can be made through the library catalog.
Curbside/Library Lobby Pickup
Holden Outdoor Pickup at the Holden University Center (24-hour Access).
Scan-to-Email Textbook Reserves – Library staff will scan a limited number of chapters of a textbook on reserve to your email.
Printing services are also available! Visit https://printeron.lakelandcc.edu/ and select "Library Copier 1". Your print will be delivered to you via no-contact curbside or lobby pickup.
Library Break Hours: August 2 - 20, 2021
Open: Monday-Thursday 8 a.m. - 5 p.m.
Friday 8 a.m. - noon
Closed: Saturday & Sunday
Fall semester library hours begin Saturday, August 21.
Phone 440.525.7424 for more information.
Library Newsletter, June 2021
We are excited to announce that the library is open this summer for limited face-to-face hours. Please see our summer newsletter for detailed information about hours, services, and events that will be offered this summer:
https://research.lakelandcc.edu/librarynewsletter
Don't hesitate to contact the library with questions! Phone 440.525.7424 or email lakelandlibrary@lakelandcc.edu.
CONNECT WITH STUDENT INVOLVEMENT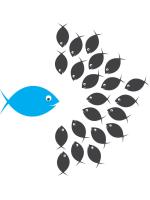 Emerging Leaders Program - Application

Get involved outside of class – and apply for the Emerging Leaders Program designed to introduce students to leadership skills and techniques that can be transferred to the workplace, student organizations and other leadership opportunities on campus.
How you will benefit:
Learn leadership styles and discover your personal strengths
Build confidence & self awareness
Learn to be professional & communicate effectively
Experience diverse perspectives
Connect with students, employees, & community leaders
Most sessions are held monthly on Friday mornings.

Click the link below for more information or to APPLY TODAY!

Questions? Contact Christina Corsi, ccorsi3@lakelandcc.edu
RELATED LINKS:
Emerging Leaders Application
CONNECT WITH...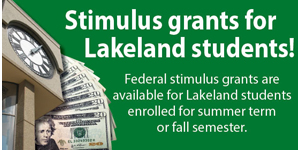 Emergency grants available to students

Lakeland students may once again apply for emergency grants. The additional funding comes via the Higher Education Emergency Relief Fund (HEERF) that provides COVID-19 relief to students under the Coronavirus Response and Relief Supplemental Appropriations Act (CRRSAA) and the American Rescue Plan (ARP).
The grants are available to all enrolled students (excluding College Credit Plus). Students do not need to be a financial aid recipient to receive assistance but are encouraged to complete the 2021-2022 Free Application for Federal Student Aid (FAFSA) to determine eligibility for additional federal, state and local funding opportunities.
If you continue to be affected by expenses related to the coronavirus, fill out this quick online application and explain the situation.
Some examples of unforeseen expenses for students could be no access to a computer, Wi-Fi, food insecurities, child care, additional costs to take online classes, etc.
For more information about HEERF visit https://lakelandcc.edu/web/about/stimulus-grants-heerf.
RELATED LINKS:
Click here to apply online now

Immediate Needs Grant

The Immediate Needs Grant may be available to Lakeland Community College students who have encountered an unexpected financial hardship that is preventing them from completing the semester. Unexpected expenses such as housing, food, personal care, etc. will be considered.
For more information and to complete the application, click the link below.
RELATED LINKS:
Immediate Needs Grant
Supplemental Nutrition Assistance Program (SNAP)

Know someone who might need help with food assistance?
As a Lakeland student, they may qualify for SNAP benefits! A change in the federal law, Consolidated Appropriations Act 2021, has made more students temporarily eligible for the Supplemental Nutrition Assistance Program (SNAP).
If a student is enrolled in six or more credit hours for the spring 2021 semester at Lakeland, and has an "Estimated Family Contribution" (EFC) of $0 as determined by their 2020-2021 Free Application for Federal Student Aid (FAFSA) or are currently eligible to participate in the Federal Work Study program, they may be eligible for these expanded benefits.
If you think you or someone you know may be eligible, contact the Lakeland's Financial Aid Office at finaid@lakelandcc.edu or 440.525.7070 for additional information.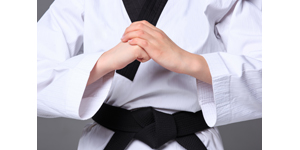 #SelfCare | Get moving and stay fit this semester!

Did you know that you can take physical education classes this semester?
Click on the "More Info" link below to view the class schedule and select "PEHR" from the "Subjects" dropdown menu.
Some of the classes scheduled for fall include:
Fitness walking and jogging
Research shows that moving helps build mental and emotional well-being. Take care of yourself to do your best this semester!
RELATED LINKS:
More Info:
CONNECT SOCIALLY
Stay connected with involvement opportunities

Follow Student Engagement & Leadership on Facebook, Instagram & Twitter @LCCSEAL for chances to win gift cards, prizes, and to stay connected with fellow Lakeland students.

Connect with Campus Activities Board on Facebook, Instagram, Twitter and Snapchat: @LakelandCAB

Connect with Lakeland Student Government on Instagram: @LCCStudentGov

Hoping to stay inspired in the coming weeks? HIVE's Instagram and Facebook accounts will remain active, sharing creative warm-ups, design challenges, at-home maker projects, and more: @HIVELakelandCC

Stay connected with Career Services on Facebook by following @LakelandCareerServicesCenter