QUOTE OF THE MONTH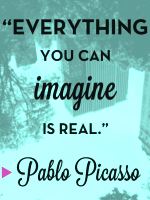 "Nothing great was ever achieved without enthusiasm."
-Ralph Waldo Emerson
IMPORTANT LINKS
Athletics
Bookstore
Campus Kids Child Care
Career Services
Learning Center
Library
Men's Center
Student Handbook
Women's Center
STUDENT ENGAGEMENT & LEADERSHIP
The Office of Student Engagement & Leadership offers a variety of opportunities for students to "GET INVOLVED" in campus life, meet new friends, and learn life skills. There are over 30 student organizations that represent academic, sport/ recreational, religious or personal interest groups. For more details, stop by Student Engagement & Leadership in S-237.
Student Engagement & Leadership Website
WHAT'S HOT!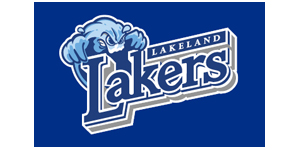 Cast your vote - help us choose a new mascot name!
The Laker's logo is making a big splash and we need your help to name our new mascot!
Lakeland's marketing and communications department presented dozens of potential names to our student athletes and coaches, who helped narrow down the options to these two finalists:
BREAKER
A breaker is a wave breaking into foam against the shore. Breaker the mascot is forceful and takes challenges head-on. Watch for Breaker the Laker to surge past the competition.
CRASH
The name Crash evokes the images and sounds of high waves crashing on the shores of Lake Erie. Crash the mascot is powerful and ready to roll. Watch for Crash to smash the competition.
We now invite you to help us finalize the name of our new mascot! Let us know your favorite by clicking the link below. Act fast, polling closes at noon, Nov. 27, 2019.
RELATED LINKS:
CAST YOUR VOTE

Spring Semester Registration
Spring 2020 semester registration is now open. Register now for a better chance of getting all the classes you need at the times that best fit your schedule. To make sure you're on the right path, meet with a counselor to map out a plan. Walk-in counseling is available without an appointment on:
Mondays: 8-11:15 a.m.
Tuesdays: 1-4:15 p.m.
Sign in or schedule an appointment at the Student Service Center on the first floor of the A-Building.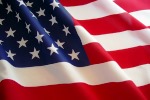 Veterans Day Ceremony
sponsored by the Veterans Program

November 11
at 11 a.m.
outside the Athletic Fitness Center (Y-Building)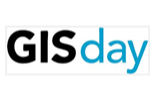 GIS Day 2019 is coming!
Lakeland is joining the global community to recognize the important role that geographic information systems (GIS) play in mapping and discovering the world. The event, called "GIS Day" is Wednesday, Nov. 13, 2019, from 9:30 a.m. to 1:30 p.m. in the H-Building, first floor HIVE. The celebration will include exhibits, demonstrations and presentations from area experts (including drones) that will highlight how Northeast Ohio is using geospatial technologies like GIS. Free food and refreshments will be served.

Now you can fill out the FAFSA on your phone
Download the myStudentAid app or visit fafsa.gov and fill out your Free Application for Federal Student Aid (FAFSA) form from anywhere. If you have questions, just stop by the Student Service Center (SSC) on the first floor of the A-Building.
CLUBS IN ACTION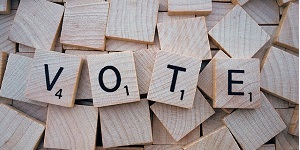 Student Leader Elections (LSG & CAB)
Vote online to elect your representatives for Lakeland Student Government and Campus Activities Board.

Elections will be held Tues., Nov. 19 - Weds., Nov. 20.

Click the related link below or log in to your myLakeland account and complete the following steps:

1. Click on Departments
2. Click on Support
3. Click on Student Engagement & Leadership
4. Click the link under VOTE in the top right corner

For more information, contact the Office of Student Engagement & Leadership at 440.525.7271.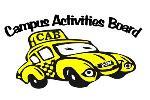 Campus Activities Board (CAB)
CAB meets every Wednesday at 10 a.m. in S-224. Join CAB and help plan fun events and activities for the students. CAB brings to campus comedians, hypnotists, free movies, game shows, free food, music and fun! Meet new people and make new friends.
Connect with CAB on Facebook, Instagram, Twitter and Snapchat: @LakelandCAB

Lakeland Student Government (LSG)
LSG meets every Monday at noon in S-226. Join LSG and become a "voice for the students". There are many benefits you can receive by joining LSG, including enhancing your leadership skills, making new friends and representing the students on college committees.
Connect with LSG on Facebook, Instagram and Twitter: @LCCStudentGov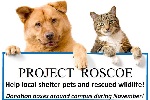 Surgical Tech
Project Roscoe
Help local shelter pets and rescued wildlife!

During the month of November, Lakeland's Surgical Technology Student Organization is collecting pet items and donations to help with shelter pets at the Lake Humane Society and the Wildlife Center at Penitentiary Glen.

Donation boxes located in A-Building, ground level of H-Building (outside H-212), in the AFC lobby, and outside of the Library.

For a detailed wishlist of items, please click on the link below.

If you'd like to send a monetary donation, make checks payable to Lakeland Surgical Technology and send to office H-267.
RELATED LINKS:
Project Roscoe - Wishlist Items

Construction Management Club
The Construction Management Student Organization attended the OCA Constructor for a Day Event for the second year. Roughly 16 companies participated and students were paired with companies to tour a jobsite for the day. Students were also able to attend a career fair during the event.

They awarded one scholarship to a student from either Bowling Green, University of Akron, Case Western Reserve, Kent State University, Mount Union, Tri-C, or Lakeland. For the second year in a row, a Lakeland student was awarded the scholarship.

Congratualtions to Arthur Sarukhanyan for being selected as the scholarship recipient this year!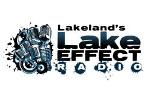 Lake Effect Radio Station
Bake Sale
Nov 18 & 19 from 10 a.m. - 1 p.m.
Student Center Atrium

Library Student Innovators
Member Meetings
November 13 & 27 at 11 a.m.
Library Collaboration Space, third floor of C-Building, C-3051

The Library Student Innovators organization promotes the resources available in the library and plans fun, family friendly programming for students! Interested in getting involved? Complete the brief sign-up below to become a member and stay informed on meetings and upcoming events.
RELATED LINKS:
Become a member today!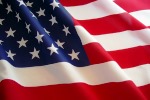 Student Veterans of America
Bake Sale
November 4 - 7
9 a.m. - 3 p.m.
Student Center Atrium

Member Meetings
Fridays at noon
E-117

Hispanic Club
Member Meetings
Nov 6 & 20 at 1 p.m.
S-217

Gamers' Guild
Member Meetings
Wednesdays at 3:30 p.m.
S-217
Games & Pizza Party
Nov 6 & 19 from 2 - 6 p.m.
S-211, Student Lounge

Bake Sale & T-Shirt Sale
Nov 12 & 13 from 10 a.m. - 1 p.m.
Student Center Atrium

Model UN/NATO
Member Meetings
Thursdays at 2 p.m.
S-217

Lakeland Signers
DINGO Night
November 22 from 5 - 7 p.m.
A-2101



Early Childhood Education
Member Meetings
Nov 6 & 20 at 1:30 p.m.
L-01 (TLC)

Nov 13 at 6 p.m.
S-217


Holiday Toy Drive
November 6 - 22
Collection boxes located in the Bookstore Hallway and outside the Teaching and Learning Center (L-Building)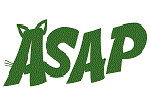 Active Society for Animation Preservation
Member Meetings
Mondays at 3:15 p.m.
S-217

Science Club
Meetings
Thursdays at 4:30 p.m.
S-217
AROUND CAMPUS

Lakeland Library
Accessing Census Data Using the New Census Bureau Platform: Data.Census.Gov
November 15
10:30 a.m. - 12:30 p.m.
Library classroom, C-3051h

-Learn how to navigate the new platform to access the latest data releases.
-Presented by Tim Sarko, Data Dissemination Specialist for the U.S. Census Burea.

Plan to attend the workshop? Call Professor Tomas Hyland at 440.525.7066 for a workshop reservation.

Writing Center Tutor in the Library
Walk-in help is available, free and no appointment necessary!
This service is provided by a partnership between the Lakeland Library and Learning Center.
Stop by the Library for current hours.

Need Research Help?
Schedule a one-on-one research appointment with a reference librarian.
Request forms are also available on myLakeland, library homepage, or call 440.525.7425

Need a Textbook?
Try the Textbook Reserve Collection at the Lakeland Library
Many textbooks and supplemental course materials available for two hour, in-library use.
Visit the Lakeland Library, third floor of C-Building, room C-3051, or call 440.525.7424 for more information.

Beyond the Book: Technology in the Library
Check out the technology available at Lakeland Library:
-laptop
-iPad
-eReader
-digital camera, camcorder
-handheld scanner
-speaker, microphone
-charging stations and portable chargers
-collaboration spaces for group projects

See the link below for more information about the Lakeland Library including fall semester hours.
RELATED LINKS:
Library Newsletter
JKC Scholarship applications now being accepted
The Jack Kent Cooke Foundation is now accepting applications to their scholarships. The deadline to apply is Wednesday Nov. 20, 2019.
This year, the Undergraduate Transfer Scholarship application will be submitted using the Common App for Transfer.
For students interested, you will complete the Common App general requirements, which include things like your contact information, the school you attend and your grades, and your activities and honors. You will also invite two teachers to submit recommendations through the Common App.
Once you have created a Common App, add the Jack Kent Cooke Foundation as one of your "schools" to access the requirements that are specific to the Undergraduate Transfer Scholarship.
These will include:
•Eligibility questions
•Several short essays
•Your college plans and intended major
•Financial information, including the last three years' Adjusted Gross Income (AGI) for your household and, if you are under age 25, for your parent(s)/guardian(s)
You can learn more by clicking 'more info' below.
RELATED LINKS:
More info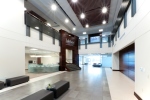 Holden University Center
Holden University Center Night
November 27 from 6 - 7 p.m.
Holden University Center

Join us for a general information session. You will learn about the partnerships and programs offered through Lakeland's Holden University Center, explore the state-of-the-art learning environments and find out how to get started.
RELATED LINKS:
Register today!
MARK YOUR CALENDARS

November 15, 2019
Last day to withdraw from a class for full fall session (no refund)

November 19 - 20, 2019
Student Leader Elections
vote online at my.lakeland.edu

November 28, 2019
Thanksgiving

November 28 - December 1, 2019
College Closed