WHAT'S HOT!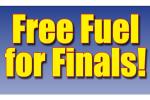 Free Fuel for Finals
Free pizza and hot dogs for students!
Sponsored by the President's Office

Monday, May 6 & Tuesday, May 7
11 a.m. - 1 p.m. & 4:30 p.m. - 6 p.m.
Student Center Atrium

Commencement Ceremony
Lakeland's 52nd Annual Commencement Ceremony will be held Saturday, May 11 at 10 a.m. Graduates must report to the Dr. Wayne L. Rodehorst Performing Arts Center (Building D) dressed in cap and gown no later than 8:30 a.m. This year's commencement address will be given by Ohio Department of Higher Education Chancellor Randy Gardner.
Commencement is held outdoors in a spacious sheltered pavilion located in the northwest parking lot across from the Athletic & Fitness Center. All guests must present a commencement guest ticket to enter the facility. A complimentary graduate reception will be held in the Athletic & Fitness Center immediately following the ceremony. For more information, contact Janet Post at 440.525.7744.

Severe Weather: The commencement ceremony will be held, rain or shine, in the outdoor tent. In the event of severe weather, a weather delay or cancellation will be broadcast using Lakeland's Emergency Alert System, publicized on lakelandcc.edu and posted on the Lakeland Emergency Hotline at 440.525.7242. Graduates and their guests should consult these sources before traveling to campus. If the ceremony is underway and is interrupted by severe weather, graduates and guests must follow instructions as announced.

North Lot Closure
The North parking lot will be closed starting the morning of Thursday, May 2 in preparation of Commencement activities.

2018-2019 Student Organization Awards
Congratulations to the following recipients of this year's student organization awards presented at the annual Student Leader Awards Banquet held Friday, April 26:
Lakeland Student Government Chairperson's Award - Lakeland Women's Center
Program of the Year-
Small scale: "Vintage Movie Night" - Library Student Innovators
Large scale: "NyanCon" - Active Society for Animation Preservation (ASAP)
Pioneer of the Year- Bradley Gartner, Robotics Club
Organization of the Year- Student Veterans of America (SVA)
Adviser of the Year- Jason Ohlsson, Construction Management Student Organization
Outstanding Student Organization Members:
Jeff Greig (Active Society for Anime Preservation)
Allison Maher (Campus Activities Board)
Williams Amaya Vergara (Construction Management Student Organization)
Victoria Yerick (Early Childhood Education Club)
Sebastian Bertolette (Gamers' Guild)
Juan Gutierrez Perez (Hispanic Club)
Alyssa Heffron (Lake Effect Radio Station)
Kara Kovatch (Lakeland Signers)
Charlie Drewniak (Lakeland Student Government)
Greg Nicholson (Phi Theta Kappa Honor Society)
Jason Spinks (Science Club)
Nicole Fiorelli (Sigma Kappa Delta)
Deanna Lowe (Student Library Innovators)
Jessica Ales (Student Veterans of America)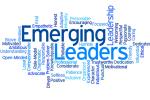 2019 Emerging Leaders Program Graduates
The Emerging Leaders Program introduces students to many soft-skills and techniques which are transferable to the workplace, student organizations and other areas on campus. The program focuses on the development of leadership qualities within student participants and provides opportunities to build a strong network of contacts.
Student participants attended monthly workshops both on and off campus. They shared leadership lessons from children's books, developed personal elevator speeches and learned how two seconds can truly change the way others perceive and interact with you. They met and conversed with student leaders from Case Western Reserve University during a fall conference and networked with many local leaders from Leadership Lake County and members of our very own Lakeland Alumni Hall of Fame.

2019 Emerging Leaders Program Graduates
Glendy Bergdorf
Jared Drotar
Patsy Elwell
Seamus Faulkner
Rasheema Husain
Vinny Hutzell
Tom Kimball
Flora Lewis
Greg Nicholson
Mackenzie Taylor
If interested in applying for next year's cohort, email Mario Petitti at mpetitti@lakelandcc.edu.

Student Organizations Receiving State or National Awards
Student Veterans of America
Top 5 chapter in the nation

Construction Management Student Organization
1st place, State of Ohio New Builders Competition

Sigma Kappa Delta English Honors Society
Nicole Fiorelli, 1st & 3rd Place for the 2019 National Short Fiction Writing Contest

Phi Theta Kappa Honors Society
National: Chapter Award, 5 Star Continued Excellence
State: Jenna Boggess, Outstanding Officer, Buckeye Scholar & All-Ohio Academic Team (second team)
Greg Nicholson, All-Ohio Academic Team (third team)
Advisers, Outstanding Advising Team
Chapter, First Runner Up, Distinguished Regional Chapter
Second Overall Runner Up, Distinguished Honors Project
Top Honors Project, Theme Three
5-star Continued Excellence, 3rd consecutive year

Psi Beta Psychology Honors Society
National finalist for their "Hooked on OCD" PsychShorts Video
CLUBS IN ACTION

Cinco de Mayo Celebration
Thursday, May 2

1 - 3 p.m.
HIVE, first floor H-Building
live entertainment
free food
games
gift cards

Presented by the Hispanic Club, Campus Activities Board, Lakeland Student Government, Lake Effect Radio Station, Cardinal Credit Union and Lakeland's Hispanic Program

For more information: Lissette Lopez Piepenburg
lpiepenburg1@lakelandcc.edu
440.525.7576

Robotics Club
RC Car Soccer Tournament
Thursday, May 2
HIVE, first floor H-Building

$3 per person, teams of two
sign-up: 4:45 p.m.
event time: 5 - 6 p.m.

Food and drinks provided! Winning team gets a prize!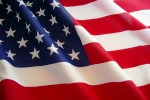 Student Veterans of America (SVA)
Meeting:
Friday, May 3
11:30 a.m.
E-117, Veterans Lounge

Gamers' Guild Extravaganza
May 7 & 8
noon - 6 p.m.
Breakers first floor

Take a break during finals week to participate in the Gamers' Guild Extravaganza! Open gaming including video game tournaments and more. Pizza and refreshments provided.
AROUND CAMPUS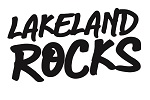 Lakeland Rocks
Music Mayhem in the Big Tent
Presented by Lakeland Community College
Saturday, May 11
8 p.m. - midnight

Activities Include:
Beer and wine sales (cash only).
Food trucks
cornhole
All proceeds benefit Lakeland student scholarships.
Featuring:
Abby Normal and the Detroit Lean
Rock, Disco, Swing, Ska, and everything in between
Monica Robins and the Ninja Cowboys
Contemporary Country with classic anthems and standards
Free admission and parking.

Sponsored by Key Bank & Cardinal Credit Union
RELATED LINKS:
LIVE on Lakeside Interview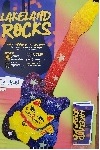 Guitar Challenge - Gift Card Prizes
You may have seen some of the 25 guitars displayed around campus to promote "Lakeland Rocks," the end of the year concert which will take place May 11 in the commencement tent.
These guitars are all hand made by individuals or groups on campus. Each one is unique, representing the interests and talents of its creator.
Guitar challenge: Find 15 of the 25 guitars around campus. Take a photo of each one, and come to the Women's Center in C-1076. After you show the staff your photos, your name will be entered in a raffle for a $25 gas card. Three gas cards will be given in drawings on Friday, May 10.

Lakeland Library
Need a break from studying for finals? Stop by the library for some:
Stress Relief
May 6 - 9
8 a.m. - 9 p.m.
Third floor of C-Building, room C-3051
De-stress, relax and recharge with FREE, fun activities including:
-coloring books
-therapy dogs
-games and puzzles
-snacks
-meditation sessions

Therapy Dogs
Do finals have you feeling stressed? Relax with therapy dog Wesley!
May 6 at 10 - 11 a.m.
C-3051
Free and open to the public. Thanks to Jackie Kurlich for sharing Wesley with us.

Guided Meditation
May 7 & 8
15 minute sessions at 12:30 p.m., 1:30 p.m. & 2:30 p.m.
Library, C-3051h
Sessions led by Lakeland Reference, Instruction, E-Resource Librarian, Megan Mamolen. Free and open to the public.

Library Student Innovators Club Meeting
first and third Tuesday of the month
2:15 p.m.
in the Library
Gain valuable leadership and service experience.
Have an active voice in library procedures and policy changes that affect students.
Help plan programs, services, and events.
Participate in making the library a better place for students.
Need Research Help?
Schedule a one-on-one research appointment with a reference librarian. Call 440.525.7425
Request forms are also available on myLakeland, library homepage.
Writing Center Tutor
Walk in help is available in the library, free and no appointment necessary!
This service is provided by a partnership between the Lakeland Library and Learning Center.Stop by the library for current hours.
Library: 440.525.7424, Learning Center: 440.525.7019

Library Textbook Reserve
Need a textbook? Try the library!
440.525.7424 Third floor of C-Building, C-3051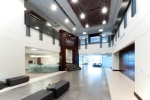 Holden University Center Night
Wednesday, May 29
6 - 7 p.m.
Lakeland's Holden University Center

Join us for a general information session. You will learn about the partnerships and programs offered through Lakeland's Holden University Center, explore the state-of-the art learning environments and find out how to get started.
RELATED LINKS:
Register today!

Finals Week Success Tips
Check out the link below for tips and resources to help you prepare for finals week!
RELATED LINKS:
Success Tips
MARK YOUR CALENDARS

May 4 - 10, 2019
Final Exams

May 6 - 10, 2019
Bookstore Buyback

May 9, 2019
Academic Awards Ceremony

May 11, 2019
Commencement at 10 a.m., Outdoor Pavilion near AFC

May 14, 2019
Grades posted on transcript

May 20, 2019
Deadline for Standards of Academic Progress Appeals for first summer session

May 20, 2019
First summer 5-week session begins

May 22, 2019
Financial aid freeze date for first summer session

May 27, 2019
College Closed

May 28, 2019
Last day to request satisfactory/unsatisfactory option for first summer session