QUOTE OF THE MONTH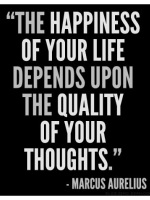 "If you don't like something, change it. If you can't change it, change your attitude."
-Maya Angelou
DID YOU KNOW...

Martin Luther King, Jr.
was born January 15, 1929 in Atlanta, GA. He was a Baptist minister, activist and prominent leader in the African-American civil rights movement. He delivered his "I Have a Dream" speech during the 1963 March on Washington. Dr. King was assassinated on April 4, 1968 in Memphis, TN. Martin Luther King, Jr. Day was established as a U.S. national holiday in 1986.
IMPORTANT LINKS
Athletics
Bookstore
Campus Kids Child Care
Career Services
Learning Center
Library
Men's Center
Women's Center
STUDENT ENGAGEMENT & LEADERSHIP
The Office of Student Engagement & Leadership offers a variety of opportunities for students to "GET INVOLVED" in campus life, meet new friends, and learn life skills. There are over 30 student organizations that represent academic, sport/ recreational, religious or personal interest groups. For more details, stop by Student Engagement & Leadership in S-237.
Student Engagement & Leadership Website
WHAT'S HOT!

Welcome Wagon
Lakeland Student Government welcomes students to spring semester 2018 by providing a bagel and coffee bar!
Tues. & Weds., January 16 & 17
8 - 10 a.m. & 4 - 6 p.m.
Student Center Atrium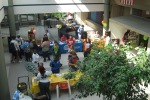 Student Involvement Fair
If you would like to Get Involved outside of the classroom, stop by the Student Organization Fair to learn about the many diverse student organizations at Lakeland.

Tues. & Weds., January 23 & 24
10 a.m. - 1 p.m.
Student Center Atrium

This is your opportunity to talk to current student club members and pick up information that may be of interest to you, learn more about Lakeland Student Government (LSG) and Campus Activities Board (CAB), or find out how to start a new student club on campus. For more information, contact The Student Engagement & Leadership Office at 440.525.7271 or stop by S-237.

Blood Drive
Lakeland's Phi Theta Kappa Honor Society is sponsoring a Blood Drive! Please help the Red Cross and show your support.

Tues. & Weds., January 30 & 31
12 p.m. - 6 p.m.
Y-Building (AFC)

Schedule an appointment online at redcross.org, sponsor code: LakelandCC or call 1-800-RED CROSS.

Come to donate blood and receive a free Chipotle gift card (while supplies last)!
CLUBS IN ACTION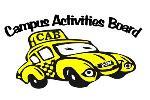 Campus Activities Board (CAB)
Spring Back Week
Tues., 1/16 - Thrs., 1/18
11 a.m. - 1 p.m.
Student Center Atrium
Join Campus Activities Board for a week of free food, prizes & giveaways!

CAB meets every Wednesday at 10 a.m. in S-224. Join CAB and help plan fun events and activities for the students. CAB brings to campus comedians, hypnotists, free movies, game shows, free food, music and fun! Meet new people and make new friends.
Connect with CAB on Facebook, Instagram, Twitter and Snapchat: @LakelandCAB

Lakeland Student Government (LSG)
LSG meets every Monday at 11 a.m. in S-226. Join LSG and become a "voice for the students". There are many benefits you can receive by joining LSG, including enhancing your leadership skills, making new friends and representing the students on college committees.

Connect with LSG on Facebook, Instagram and Twitter: @LCCStudentGov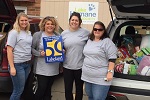 Surgical Technologists
During the month of November, the Surgical Technology students collect donations of pet supplies for Lake Humane Society and Penitentiary Glen. A few of the students delivered those items to Lake Humane on Monday, Dec. 4.
The group filled 2 SUVs with pet food, beds, toys & supplies! Lake Humane Society was floored with the number of items that were donated. In addition to the donated items, the group also raised $290 through their Facebook fundraiser page, and those funds also went to LHS!
Thank you LCC community!
AROUND CAMPUS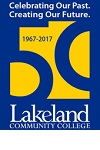 Volunteer Opportunities
Lakeland faculty, staff, administrators and students will give back to the community by participating in 50 volunteer community service projects throughout the year - one for every year of the college's existence. The intention is to complete projects of the size and scope that have a long-term or lasting impact on our community.
RELATED LINKS:
Upcoming Service Projects

Lakeland Library
Book Discussion Group
Read the book and join in a discussion of:
"The Zookeeper's Wife" by Diane Ackerman
Tuesday, Jan. 23 at noon in C-2058
FREE and OPEN to everyone!
Call 440.525.7424 for more information.
Monday Book Club
Read the book and join in a discussion of:
"The Cartographer of No Man's Land: A Novel" by P.S. Duffy
Monday, Feb. 12 at 2 p.m.
Holden University Center, room U-202
Free and open to everyone. Call 440.525.7424 for more information.
This partnership is made possible by Lakeland Library and Morley Library.

Need Research Help?
Schedule a one-on-one research appointment with a reference librarian.
Request forms are also available on myLakeland, library homepage, or call 440.525.7425
Need assistance completing the FAFSA?
Lake-Geauga Educational Assistance Foundation (LEAF) will have an advisor available this spring semester to assist students with completing their Free Application for Federal Student Aid (FAFSA) in Room C-1012.
No appointment is required.
Jan. 22
Feb. 12
Feb. 26
March 5
March 12
All sessions are noon - 3 p.m.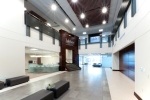 Holden University Center Night
Wednesday, January 31
6 - 7 p.m.
Lakeland's Holden University Center
Join us for a general information session. You will learn about the partnerships and programs offered through Lakeland's Holden University Center, explore the state-of-the art learning environments and find out how to get started.
RELATED LINKS:
Register today!

Success Tip
Sometimes, it takes superhero stamina to get through a semester at college. As any superhero would tell you, warding off the bad guys (procrastination, ditching class and cramming), is always worth it in the end. In case you don't have superhero powers, the learning center has resources to help you achieve academic success including free tutoring, academic success coaching to build better study skills, writing center tutors and lots of math tutors to help you stay on track. Come see us in Room A-1044. To get inspired, check out the superhero quotes infographic in Related Links.
RELATED LINKS:
Inspirational Superhero Quotes Infographic

Lakeland Intramural Sports
Whether you played organized sports in high school, just like playground sports, enjoy backyard games, or just want to be active, you can find it with the Lakeland Intramural Sports programs! Join us on Mondays and/or Tuesdays for open gym activities from noon-2 p.m. Bring your friends, or come and meet new friends. Competition if fun and friendly, and there is no commitment other than to show up, wear tennis shoes, and have fun. For more information or questions, email Nan Mayer at nmayer@lakelancc.edu, or stop by room L-102a (near the athletic offices). See you there!
MARK YOUR CALENDARS

January 13, 2018
Deadline for Standards of Academic Progress Appeals for full and first 8-weeks

January 13, 2018
Spring Semester full and first 8-week Saturday classes begin

January 15, 2018
MLK Day - College Closed

January 16 - 17, 2018
Bookstore Buyback

January 16, 2018
Spring semester full and first 8-week weekday classes begin

January 22, 2018
Freeze date for financial aid for full and first 8-week session

January 22, 2018
Last day to declare an audit for full and first 8-week session

January 22, 2018
100% refund deadline for full and first 8-week session

January 22, 2018
Last day for full refund on full and first 8-week textbooks

January 23 - 24, 2018
Student Involvement Fair

January 29, 2018
50% refund deadline for full & first 8-week sessions

January 29, 2018
Last day to request satisfactory/unsatisfactory option first spring session