QUOTE OF THE MONTH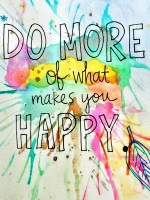 "Education is the key to unlock the golden door of freedom".-George Washington Carver
DID YOU KNOW...

Cinco de Mayo - May 5
(Spanish for "fifth of May"). A day of celebration held on May 5th in the U.S. and regionally in Mexico, primarily in the state of Puebla, where the holiday is call El Dia de la Batalla de Puebla (English: The Day of the Battle of Puebla). It originated with Mexican-American communities in the American West as a way to commemorate the cause of freedom and democracy during the first years of the American Civil War, and today the date is observed in the U.S. as a celebration of Mexican heritage and pride.
TRIVIA CHALLENGE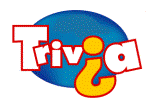 Congratulations
to all the trivia contest winners for fall and spring semesters. This is the last issue of the Campus Connection E-newsletter for the 2016-2017 academic year.

Remember to check out the first issue of the 2017-2018 Campus Connection in August for a chance to be the next trivia challenge winner!

Congratulations to last month's winner, Kelly Holl. The correct answer is Cooperstown, New York.
IMPORTANT LINKS
Athletics
Bookstore
Campus Kids Child Care
Career Services
Learning Center
Library
Men's Center
Women's Center
STUDENT ENGAGEMENT & LEADERSHIP
The Office of Student Engagement & Leadership offers a variety of opportunities for students to "GET INVOLVED" in campus life, meet new friends, and learn life skills. There are over 30 student organizations that represent academic, sport/ recreational, religious or personal interest groups. For more details, stop by Student Engagement & Leadership in S-237.
Student Engagement & Leadership Website
WHAT'S HOT!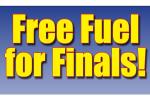 Free Fuel for Finals
Free pizza and hot dogs for students!
Sponsored by the President's Office

Monday, May 8 & Tuesday, May 9
11 a.m. - 1 p.m. & 4:30 p.m. - 6 p.m.
Student Center Atrium

North Lot Closure
The North parking lot will be closed starting the morning of Wednesday, May 3 in preparation of Commencement activities.

Commencement Ceremony
Lakeland's 50th Annual Commencement Ceremony will be held Saturday, May 13 at 10 a.m. Graduates must report to the Dr. Wayne L. Rodehorst Performing Arts Center (Building D) dressed in cap and gown no later than 8:30 a.m. This year's commencement address will be given by Dr. Wayne L. Rodehorst.
Commencement is held outdoors in a spacious sheltered pavilion located in the northwest parking lot across from the Athletic & Fitness Center. All guests must present a commencement guest ticket to enter the facility. A complimentary graduate reception will be held in the Athletic & Fitness Center immediately following the ceremony. For more information, contact Janet Post at 440.525.7744.

Severe Weather: The commencement ceremony will be held, rain or shine, in the outdoor tent. In the event of severe weather, a weather delay or cancellation will be broadcast using Lakeland's Emergency Alert System, publicized on lakelandcc.edu and posted on the Lakeland Emergency Hotline at 440.525.7242. Graduates and their guests should consult these sources before traveling to campus. If the ceremony is underway and is interrupted by severe weather, graduates and guests must follow instructions as announced.

2016-2017 Student Organization Awards
Congratulations to the following recipients of this year's student organization awards presented at the annual Student Leader Awards Banquet held Friday, April 28:
Lakeland Student Government Chairperson's Award - Erica Alford
Campus Activities Board Outstanding Service Award - Corey Halloran
Program of the Year -
Small scale: "Toy Drive & Holiday Party" - Early Childhood Education Club
Large scale: "Gaming Expo" - Gamers' Guild
Pioneer of the Year - Madeline Cooper, Science Club
Organization of the Year - Actively Caring for People
Adviser of the Year - Joseph Mastromatteo, Gamers' Guild
Outstanding Student Organization Members:
Erica Alford (Active Society for Animation Preservation)
Ari Bluestein (Campus Activities Board)
Nora Chafin (Early Childhood Education)
Daniel Rancman (Gamers' Guild)
Mireya Godinez Rodriguez (Hispanic Club)
Hallie Hertrick (Lake Effect Radio)
Kayla Lucas (Lakeland Student Government)
Hannah Visti (Model UN/NATO)
Kirstin Bode (Phi Theta Kappa)
Jakob Slemc (Science Club)
Phillip Ryan (Lakeland Student Veterans of America)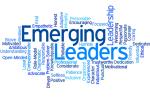 2017 Emerging Leaders Program Graduates
The Emerging Leaders Program introduces students to many soft-skills and techniques which are transferable to the workplace, student organizations and other areas on campus. The program focuses on the development of leadership qualities within student participants and provides opportunities to build a strong network of contacts.

Student participants attended monthly workshops both on and off campus. They shared leadership lessons from children's books, developed personal elevator speeches and learned how two seconds can truly change the way others perceive and interact with you. They met and conversed with student leaders from Case Western Reserve University during a fall conference and networked with many local leaders from Leadership Lake County and members of our very own Lakeland Alumni Hall of Fame.

2017 Emerging Leaders Program Graduates:
Gabriele Baltrunaite
Timothy Carlile
Gabby Crombie
Karen Estrada Salazar
Kaylynn Hill
Brooke Kraincic
Conrad Mbassa
Brianna Moffatt
Brandon Odems
Emma Ryan
Loretta Vogt
Joseph Wolf

If interested in applying for next year's cohort, email Mario Petitti at mpetitti@lakelandcc.edu.
CLUBS IN ACTION

Phi Theta Kappa Distinguished Chapter Officer Award - Kirstin Bode
Phi Theta Kappa chapter President, Kirstin Bode was named the Ohio Region Most Distinguished Chapter Officer at the PTK regional awards convention held at North Central Community College on March 13. Kirstin was one of thirty-two officers nominated from PTK chapters across the state of Ohio.

The Most Distinguished Chapter Officer is selected based on the recipient's demonstration of leadership, promotion of PTK programs, and enthusiasm for the Society's Hallmarks of scholarship, fellowship, and service. Kirstin is only the third officer from Lakeland to win this prestigious award.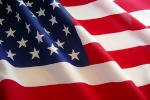 Lakeland Student Veterans of America
Stress Relief Shoot-Off
Sunday, May 14
noon - 3 p.m.
12375 Kinsman Rd, Newbury Township, OH

Memorial Day Party
Friday, May 26
noon - 5 p.m.
American Legion Post
4304 Center St. Willoughby, OH
For more information: Visit the Veterans Lounge, room E-117 or Lakeland Student Veterans of America on Facebook.
AROUND CAMPUS

Lakeland Library
Need a break from studying for finals?

Stop by the library for some:
Stress Relief
May 1-6 and May 8-11
Library located on the Third floor of C-building
C-3051

De-stress, relax and recharge with FREE, fun activities, including:
coloring books, puzzles, games, and snacks.

Relax with Guided Meditation
In the Library Instruction Room, C-3051h
Tuesday, May 2 from 11-11:30 a.m.
Wednesday, May 3 from 10-10:30 a.m. and
Tuesday, May 9 from 11-11:30 a.m.

FREE and OPEN to the public. No registration needed!

Part of Lakeland Library's End of Semester Stress Relief
Sessions led by Lakeland Reference Librarian, Megan Mamolen
Phone 440.525.7273 for more information.

Relax with Therapy Dog, Gracie
In the Library, C-3051
Monday, May 8 from 11 a.m. - 2 p.m.

FREE and OPEN to the public.

Part of Lakeland Library's End of Semester Stress Relief
Interacting with man's best friend is a proven way to reduce stress and anxiety.
Many thanks to Professor Tina Barnauskas for sharing Gracie with us.
Phone 440.525.7424 for more information.
STUDENT SPOTLIGHT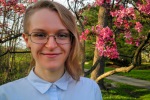 Kirstin Bode
How long have you been a student at Lakeland? (When did you start attending Lakeland?)
I've been a student at Lakeland since fall 2013.
Are you a CCP student? If so, from what high school?
I'm not currently a CCP student, but I was when I initially enrolled at Lakeland.
What is your major? Are you seeking a degree?
I plan to major in Biology with a minor in Philosophy. I will graduate from Lakeland this May with my Associate of Arts and Associate of Science degrees.
Do you plan to transfer to a four-year college/university? If so, which one?
I will be transferring to Kent State University this coming fall. Although I'm excited for my future at Kent, I'm genuinely upset at the thought of leaving Lakeland, my true alma mater.
Are you involved in any clubs or organizations? Do you hold an officer position?
I am proud to call myself the 2016-2017 President of Alpha Psi Rho, Lakeland's chapter of the Phi Theta Kappa Honor Society. I expect great things from the newly elected 2017-2018 officer team, and I wish I could stay just to see them in action. Irene, Faith, LeeAundra, Kayla, Greg, and Kaylynn, best of luck to you all!
Are you a student worker? If yes, what department do you work in?
Yes; I work for the Art Department.
Do you have a job? Where? What are your job duties?
I currently work at Zeppe's Tavern and Pizzeria in Newbury, OH, as a kitchen crew member. Order a pizza on a weekend - you'll probably be talking to me!
What are your personal interests/hobbies?
My hobbies include taking long romantic walks to that one water fountain on campus with the bottle-fill apparatus (you know the one), knowing nothing about the sports, and making fun of the long-dead philosophers who are stupid and terrible with whom I disagree just to make their ghosts mad.
Do you have children (names & ages)? Brothers/sisters? Pets (names)?
I have three older siblings, Allison, Sierra, and Lake, all of whom attended Lakeland in the past. We also have a miniature dachshund named Dash who is hilariously insecure about his small size; four mousers whose official names are Black Kitty, White Kitty, Grey Kitty, and Calico (we really dropped the ball on the whole imagination thing); and a veritable slew of anonymous domesticated fowl. There's also a resident raccoon that I've named Bitey.
Please share a favorite quote, your thoughts about life, or some other inspirational message.
"The odds are that we will probably be all right." -Barenaked Ladies, "Odds Are"
MARK YOUR CALENDARS

May 6 - 12, 2017
Final Exams

May 8 - 9, 2017
"Food for Thought" - 5 to 9 p.m.
Library

May 13, 2017
Commencement
Outdoor Pavillion near AFC
10 a.m.

May 15, 2017
Library Summer Break Hours Begin
Mon-Fri, 8 a.m. - 5 p.m.

May 16, 2017
Grades posted on transcript

May 22, 2017
First summer 5-week session begins

May 22, 2017
Deadline for Standards of Academic Progress Appeals for first summer session

May 24, 2017
Financial Aid freeze date for first summer session

May 29, 2017
College Closed

May 30, 2017
Last day to request satisfactory/unsatisfactory option for first summer session