QUOTE OF THE MONTH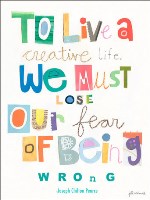 "Nothing great was ever achieved without enthusiasm."
-Ralph Waldo Emerson
DID YOU KNOW...

St. Patrick's Day - March 17th
Irish-American immigrants brought St. Patrick's Day to the U.S. The first civic and public celebration of St. Patricks' Day took place in Boston in 1737.

Traditionally, those of Irish ancestry who are caught not wearing green on St. Patrick's Day are pinched!
TRIVIA CHALLENGE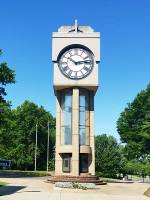 Win $10 to Breakers!
March Trivia Question:
What is the official name of Lakeland's Alma Mater?
The first student to e-mail the Office of Student Engagement & Leadership at getinvolved@lakelandcc.edu with the correct answer from their Lakeland e-mail account will win a $10 Breakers gift certificate!

Congratulations to last month's winner, Darren Freeman. The correct answer was: Mickey Mouse.
IMPORTANT LINKS
Athletics
Bookstore
Campus Kids Child Care
Career Services
Learning Center
Library
Men's Center
Women's Center
STUDENT ENGAGEMENT & LEADERSHIP
The Office of Student Engagement & Leadership offers a variety of opportunities for students to "GET INVOLVED" in campus life, meet new friends, and learn life skills. There are over 30 student organizations that represent academic, sport/ recreational, religious or personal interest groups. For more details, stop by Student Engagement & Leadership in S-237.
Student Engagement & Leadership Website
WHAT'S HOT!

Brain Awareness Week 3/20-3/22
Co-Sponsored by the Lakeland Biology Department and Campus Activities Board

Monday, 3/20
Stop by the Student Center Atrium on Monday, March 20 from 10 a.m.-1 p.m. for brain-healthy snacks and to learn more about the upcoming events during Brain Awareness Week!

Tuesday, 3/21
Brain Gender Differences Knowledge Exchange
Tina Barnauskas, Radiologic Technology
12 p.m., A-2101

Brain Week Speakers
6-7:30 p.m. in A-2101
Light refreshments will be served
Co-sponsored by the Biology Department, CAB & the Lakeland Foundation

Topics include:
Music and the Brain
Christine Bomberger, musical therapist from Cleveland Clinic Children's Hospital

Circadian Biology Dr. Jessica Ferrell, circadian biologist from NEOMED

Wednesday, 3/22
Brain Movie Day, "A Beautiful Mind"
Free movie showing with popcorn, candy and refreshments

Showtimes: 12 p.m., 3 p.m., & 6 p.m.*, A-2101

*At the conclusion of the showing, a faculty panel will be present to discuss the movie

Co-sponsored by the Biology Department, CAB & the Lakeland Foundation

Connect Fest
Wednesday, March 29
11 a.m. - 1 p.m.
Lakeland Library, Third floor C-Building

Join us to:
-Meet with faculty and staff
-Learn about degrees, programs, departments, courses, resources, services, and opportunities for student involvement

There will be pizza, refreshments, games, and prizes!
CLUBS IN ACTION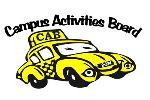 Campus Activities Board (CAB)
St. Patrick's Day Celebration

Wednesday, March 8
10 a.m. - 1 p.m.
Breakers, first floor

FREE lime sherbet floats and shamrock necklaces!

CAB meets every Monday at 10 a.m. in S-224. Join CAB and help plan fun events and activities for the students. CAB brings to campus comedians, hypnotists, free movies, game shows, free food, music and fun! Meet new people and make new friends. Become an officer and receive possible tuition reimbursement. Find out more about the benefits of joining CAB by attending one of their weekly meetings.

Lakeland Student Government (LSG)
LSG meets every Monday at 11 a.m. in S-226. Join LSG and become a "voice for the students". There are many benefits you can receive by joining LSG, including enhancing your leadership skills, making new friends, representing the students on college committees, and possible tuition reimbursement. Find out more about the benefits of joining LSG by attending one of their weekly meetings.

Surgical Technologists Online Malley's Sale
The Lakeland Student Surgical Technologists have teamed up with a Cleveland favorite, Malley's Chocolates! This fundraiser will run through March 31, and will help raise money for their national certification exam. You can easily order ONLINE through the custom fundraising site, and have MALLEY'S CHOCOLATES shipped to your door!

Thank you for supporting the Lakeland Surgical Technologists!

If you'd like to place an order paying with cash or check, the order form is available in H-211b.
RELATED LINKS:
Malley Chocolate Order Link

Actively Caring for People (AC4P)
Actively Caring for People will be holding a "dine to donate" fundraiser at Joey's Italian Grille on Tuesday, March 21.
15% of all sales from the day will be put towards providing care packages for foster kids of Bellefaire JCB. No flyer necessary with purchase.

Joey's Italian Grille
209 Center St.
Chardon, OH 44024

Early Childhood Education Club
Open Member Meetings
When: Wednesday, March 22
5 - 6 p.m.
Where: L-105

When: Thursday, March 23
11 a.m. - 12 p.m.
Where: L-105

Active Society for Animation Preservation
Weekly Meetings
When: Mondays, 3:15 - 5 p.m.
Where: A-2022

Students curious or enthusiastic about anime, cartoons, manga, comics, Internet pop culture, and Asian culture are invited to attend!

Gamer's Guild
Weekly Meetings

When: Tuesdays, 3 p.m.
Where: S-217

Science Club
Weekly Meetings

When: Thursdays, 4 p.m.
Where: A-3011
Paralegal Association
Member Meeting
When: Wednesday, March 8 at 12:30 p.m.
Where: T-133
AROUND CAMPUS

"He Named Me Malala" Movie Screening
The Women's Center will be showing the movie, "He Named Me Malala." This film tells the inspiring story of Malala Yousafzai, who started life as a typical girl in Pakistan, but became famous after being shot by the Taliban for simply attending school. Her recovery and activism on behalf of schoolgirls around the world led her to a Nobel Peace Prize. Today, Malala continues to bring awareness to the social and economic impact of girls' education and to empower girls to raise their voices, to unlock their potential and to demand change.

Two FREE screenings on March 8, room T-129 at 3 p.m. and 6:30 p.m.

Attendance will be taken for anyone who wishes to offer extra credit.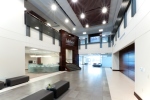 Holden University Center
Graduate Program Open House

Tuesday, March 14
6-8 p.m.
Holden University Center

Boost your salary potential! Complete a graduate degree through Lakeland's Holden University Center. Join us for an open house style fair! Stop by anytime between the hours of 6-8 p.m. and receive general information from the partner representatives.

Blood Drive
Lakeland's Phi Theta Kappa Honor Society is sponsoring a Blood Drive! Please help the Red Cross and show your support.
Wednesday, March 29
11 a.m. - 5 p.m.
Thursday, March 30
10 a.m. - 8 p.m.
Y-Building (AFC)

Schedule an appointment online at redcross.org, sponsor code: LakelandCC or call 1-800-RED CROSS.

All that donate will receive a $5 Subway gift card!
*Not transferrable and cannot be converted to cash.

Lakeland Library
Stress Relief Program
March 6 - 9 from 8 a.m. - 8 p.m.
Third floor of C-Building, C-3051
De-stress, relax and recharge with FREE, fun activities including:

coloring books
games and puzzles
snacks
Book Discussion Group
Read the book and join in a discussion of:
"A Short History of Women: a novel" by Kate Walbert
Tuesday, March 21 at noon in C-2058
FREE and OPEN to everyone!
Call 440.525.7424 for more information.

Walk-In Writing Center Help
in the Library, C-3051
Monday: 9 a.m. - 6 p.m.
Tuesday: 9 a.m. - 3 p.m.
Wednesday: 9 a.m. - 6 p.m.
Thursday: 9 a.m. - 5 p.m.
Need assistance to guide and enhance your writing, reading and revision skills? A Writing Center Tutor is available to help you.Call 440.525.7425 for more information.

Need A Textbook?
Lakeland's Library has a Textbook Reserve Collection.
For more information, call 440.525.7424.

Success Tip
5 rules for acing multiple choice tests
Since March means midterms for many students, it's a good time to review multiple choice test-taking strategies. Of course, these strategies are not intended to replace studying! Below are five strategies to use, as suggested by Thomas Frank, The College Info Geek. To get bonus tips and learn more about why each strategy works, watch the video in Related Links.
Skim the test and answer any questions that stand out as easy to answer.
If you are stuck on a question, move on and come back to it later.
Read each question twice.
Double check your answers when you get to the end of each test page versus waiting until you are finished with the whole test.
If you can't recall the answer to a question, try visualizing the room where you studied. Sometimes, envisioning where you learned the information improves your ability to cue your memory to retrieve the information eluding you.
RELATED LINKS:
5 Rules (and One Secret Weapon) for Acing Multiple Choice Tests
STUDENT SPOTLIGHT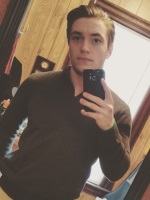 Brian Hill
How long have you been a student at Lakeland?
Since fall 2016.
What is your major? Are you seeking a degree?
Computer Information Technology.
Are you involved in any clubs or organizations? Do you hold an officer position?
I am the president of Actively Caring for People and a member of Campus Activities Board.
Do you have a job? Where?
Yes, I am an Easy Tech Associate at Staples.
What are your personal interests/hobbies?
Video games, history, playing the guitar, Star Wars, and Aquaman.
Do you have children (names & ages)? Brothers/sisters? Pets (names)?
I have three older sisters, Kaylynn, Shawna, and Rachel. I also have a Jack Russell Terrior named Jill.
Please share a favorite quote, your thoughts about life, or some other inspirational message.
"Whether you think you can or you think you can't, you're right." -Henry Ford
MARK YOUR CALENDARS

March 6, 2017
Registration begins for all summer sessions

March 10, 2017
First spring session ends

March 11 - 17, 2017
Spring Break, College Offices Open

March 13 - 17, 2017
Library spring break hours begin - Mon-Fri, 8 a.m. to 5 p.m.

March 17, 2017
Last day to register for second spring session

March 17, 2017
Deadline for Standard of Academic Progress Appeals for second 8-week session

March 18, 2017
Second 8-week session begins

March 20, 2017
First day of Spring

March 24, 2017
Last day to add a class/declare an audit for second 8-week session

March 24, 2017
100% refund deadline for second 8-week session

March 24, 2017
Freeze date for financial aid, second 8-week session

March 24, 2017
Last day for refund on second 8-week textbooks

March 31, 2017
50% refund deadline for second spring sessions

March 31, 2017
Graduation application deadline for spring semester

March 31, 2017
Last day to rent a textbook for Spring semester