QUOTE OF THE MONTH
DID YOU KNOW...

Groundhog Day - Feb. 2nd
In 1887 a group of groundhog hunters from Punxsutawney, PA dubbed themselves the Punxsutawney Groundhog Club and declared their furry oracle, Punxsutawney Phil, the one and only "official" weather-prognosticating groundhog. When he's not predicting weather, Punxsutawney Phil makes his come at the Groundhog Zoo, an annex of the town library.
TRIVIA CHALLENGE
Win $10 to Breakers!
FebruaryTrivia: Which NFL team won Superbowl I, played on January 15, 1967 at the Los Angeles Memorial Coliseum in Los Angeles, California.

The first student to e-mail the Office of Student Engagement & Leadership at getinvolved@lakelandcc.edu with the correct answer from their Lakeland e-mail account will win a $10 Breakers gift certificate!

Congratualtions to last month's winner, Michaelle Jones. The correct answer was: Jerry Siegel and Joe Shuster.
IMPORTANT LINKS
Athletics
Bookstore
Campus Kids Child Care
Career Services
Learning Center
Library
Men's Center
Women's Center
STUDENT ENGAGEMENT & LEADERSHIP
The Office of Student Engagement & Leadership offers a variety of opportunities for students to "GET INVOLVED" in campus life, meet new friends, and learn life skills. There are over 30 student organizations that represent academic, sport/ recreational, religious or personal interest groups. For more details, stop by Student Engagement & Leadership in S-237.
Student Engagement & Leadership Website
WHAT'S HOT!

CAB & LSG Recruitment Blitz
Tuesday, February 2 & Wednesday, February 3
Outside CAB & LSG's club offices (S-224 & S-224)
11 a.m. - 1 p.m.

This is a chance to get to know the officers and members of Lakeland Student Government & Campus Activities Board as well as leadership opportunities available.
Free food and giveaways!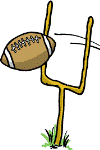 Kick Off to a Great Semester with Counseling
Wednesday, February 3rd & Thursday, February 4th
Bookstore hallway
11 a.m. - 1 p.m.

There will be games, prizes, snacks and a chance to win super bowl squares!

Financial Aid Awareness Week Features Holden University Center Programs
Leap from an associate degree into a bachelor's degree program close to home through Lakeland's Holden University Center. Learn how you can save thousands by transitioning your credits into one of our many partnership programs right here on Lakeland's campus. Financial aid including grants and scholarships are available. Stop by Financial Aid Awareness Week to speak with university partner and Holden University Center representatives. Learn more between 11-12:30 p.m. Feb. 9-11 in the A-Building Atrium! New programs coming this fall!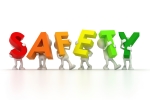 Safety Day
Sponsored by Lakeland Student Government, Campus Activities Board, and the Lakeland Police Department.


Wednesday, February 17
10 a.m. - 2 p.m.
Student Center Atrium

Topics include: general safety tips, active shooter training, and the Lakeland Emergency Alert system

Special guests: Lake County General Health District and Mentor Police Department

Distracted Driving: everybody's doing it and why they should stop
To conclude safety day, join Dworken & Bernstein Attorney Amanda Condon when she presents distracted driving: everybody's doing it and why they should stop. If you have ever texted while driving or know someone who has, this is a must see!

Wednesday, February 17
6:30 p.m.
A-2101

Light refreshments provided

Brought to you by Dworken & Bernstein, Lakeland Student Government and Campus Activities Board
CLUBS IN ACTION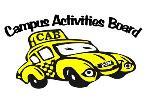 Campus Activities Board (CAB)
CAB meets every Wednesday at 10 a.m. in S-224. Join CAB and help plan fun events and activities for the students. CAB brings to campus comedians, hypnotists, free movies, game shows, free food, music and fun! Meet new people and make new friends. Become an officer and receive possible tuition reimbursement. Find out more about the benefits of joining CAB by attending one of their weekly meetings.

Lakeland Student Government (LSG)
LSG meets every Monday at 11 a.m. in S-226. Join LSG and become a "voice for the students". There are many benefits you can receive by joining LSG, including enhancing your leadership skills, making new friends, representing the students on college committees, and possible tuition reimbursement. Find out more about the benefits of joining LSG by attending one of their weekly meetings.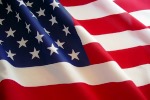 Student Veterans
Fat Tuesday Outreach Program
Tuesday, February 9
12 - 3 p.m.
Veterans Lounge, E-117
Veterans & Military Family Members
Get information on:
VA Beneftis, VA Claims, Counseling Referrals

Veterans Resource Event
Tuesday, February 16
Bookstore hallway
10 a.m. - 5 p.m.

Anime Anonymous
Weekly Meetings
When: Mondays, 3 - 6 p.m.
Where: A-2025

Students curious or enthusiastic about anime, manga, and Asian pop culture are invited to attend!

Campus Christians
Weekly Meetings
When: Thursdays from 2 - 3 p.m.
Where: A-2007
Lake Effect Radio Station
Weekly Meetings
When: Mondays and Tuesdays from 12 -1 p.m.
Where: S-217

Model UN/NATO
Weekly Meetings
When: Tuesdays from 12:30 -2 p.m.
Where: A-2010
AROUND CAMPUS

Success Tip
Taking an information-heavy class? Try this study strategy

What you need to know: You've probably figured out by now that college requires a higher level of independent learning than high school. Each week during the semester, instructors introduce new information through lecture and discussions in class and readings outside of class. That is 8-16 weeks of information! Going to class, taking notes, reading textbooks and practicing content—doing homework— are the building blocks to learning. The general rule of thumb for time spent preparing outside the classroom is 2-3 hours per week per credit hour. A 3-hour class may require between 9-12 hours of study preparation each week. So how do you use that study time effectively?
Try this: The University of Oregon recommends that you "spend 80 percent of your study time engaged in reading, taking notes and actively reviewing material for that week, and 20 percent of your study time reviewing material from prior weeks. This system helps you stay caught up and will keep you from forgetting information from earlier in the term." Those weekly review sessions are key, especially for information heavy classes, like psychology or pretty much any class that ends with ology! Learn how the weekly review strategy works by reading the University of Guelph's Time Management Guide, Coping with Information-Heavy Courses in Related Links.
RELATED LINKS:
Coping with Information-Heavy Courses

Lakeland Library
Resources for Finding Scholarships: A College Success Workshop
Thursday, February 4
12:30 - 1:15 p.m.
Lakeland Library, Third Floor of C-Building
Register: myLakeland > Student Tab > Schedule It

Author Meet & Greet wih Tammy Bailey
Thursday, February 11
11:30 a.m.
Lakeland Library
Join us as Ms. Bailey discusses her novel LORD Bachelor & the process of writing; from concept to publication. Copies of the book will be available for purchase. Light refreshments will be served.

Book Discussion Group
Read the book and join the library staff in a discussion of:
"Their Eyes Were Watching God" by Zora Heale Hurston
Wednesday,February 17
12 p.m. noon in room C-2058, Library Workroom
Free and open to anyone! Call 440.525.7424 for more information.

FAFSA Assistance
The Lakeland Library in partnership with LEAF (Lake-Geauga Educational Assistance Foundation) and Lakeland's Financial Aid Office is providing assistance to students working to complete their FAFSA. A representative from LEAF will be available in the library on the dates and times listed below. Assistance is available on a walk-in basis.
Feb. 2: Library, 10 a.m. - 2 p.m.
Feb. 9: Breakers/Table, 11 a.m. - 1 p.m.
Feb. 9: Library, 1:15 - 6 p.m.
Feb.16: Library, 11 a.m. - 6 p.m.
Feb. 23: Library, 11 a.m. - 6 p.m.

For more information, call 440.525.7424

Career Services
Interview Skills Workshop
Friday, February 5 from 10 a.m. - 12 p.m.
Learn what to say, what not say, and how to say it, so they say to you... "You're Hired!"
REGISTRATION REQUIRED!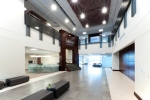 Holden University Center Night
Join us for a general information session. You will learn about the programs, the state-of-the-art learning environment and the next steps to get you started.

Wednesday, Feb. 24 | 6 p.m.
RELATED LINKS:
RSVP here:

Brain Awareness Week
Mark your calendars for Wednesday, March 9 as the Campus Activities Board and the Department of Biology will host three showings of the movie Limitless. Show times will be 12 p.m., 3 p.m. and 6 p.m. in A-2101.At the conclusion of the 6 p.m. showing, a faculty panel will be sharing their insight on the movie and answering questions about the brain.

Make sure to be on the look out in the March Campus Connection for more special events that are occuring during the week of March 7-11.

Food Pantry Hours for February
The Food Pantry is available to all students taking a credit class. Students may take up to 10 items per week by stopping in S-221 with their student I.D. card.


Monday & Wednesday: 9:30 - 10:30 a.m.
Tuesday & Thursday: 2 - 4 p.m.
Friday: 10 a.m. - noon

For additional information, visit the S.E.A.L. Office (S-237).
STUDENT SPOTLIGHT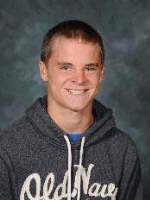 Nick Bruening
How long have you been a student at Lakeland?
I have been attending Lakeland for a year and a half now. I started in the Fall of 2014.
Are you a College Credit Plus student? If so, from what high school?
I am a CCP student from Madison High School.

What is your major? Are you seeking a degree?
I will be graduating from Lakeland Community College with my associate of arts & science. I am planning on receiving my bachelor's in electrical engineering.
Do you plan to transfer to a four-year college/university? If so, which one?
I have been accepted into Cleveland State University where I hope to be a resident assistant as an incoming freshman, who will be working in junior level classes.
Are you involved in any clubs or organizations? Do you hold an officer position?
I am currently the President of the Engineering Technology Club at Lakeland. I figured I'd help other students build their resumes, seek job opportunities, and go on trips to see the different engineering environments.
Do you have a job? Where? What are your job duties?
I work seasonal jobs. In the winter, I work at a tree farm where I wrap up trees for people and tie them to their cars. It's actually a great workout! During the summer, I work in the maintenance department at Powderhorn Golf Course. There is a wide variety of job duties, which is why I love this job. I will be mowing greens, fairways, tees, and rough one day, and will be pulling out carts, weed whacking, trimming, and a bunch of course work the next day!
What are your personal interests/hobbies?
One of my main hobbies is working out all year round. I love to snowboard, golf, and hangout with my brothers and sisters.
Do you have children (names & ages)? Brothers/sisters? Pets (names)? I have two brothers named Ben (20 years old) and Matt (24 years old). I also have two sisters named Elise (22 years old) and Katie (25 years old). We used to have a dog named Molly, but she ran away.
Anything about your personal or home life you would like to share?
I am the youngest of my family and all of my brothers and sisters are off to college, so I am living at home with my mom and dad. We are not used to it being so quiet!
Please share a favorite quote, your thoughts about life, or some other inspirational message.
My favorite quote would have to be by Oliver Herford. "A woman's mind is cleaner than a man's: She changes it more often."
MARK YOUR CALENDARS

February 5, 2016
Last day to request satisfactory/unsatisfactory option first spring session

February 8 - 12, 2016
Financial Aid Awareness Week

February 12, 2016
College Closed (Presidents' Day Observed at LCC)

February 19, 2016
Last day to request satisfactory/unsatisfactory option full spring session

February 24, 2016
Adult & Transfer Student College Fair
Student Center Atrium
10 a.m. - 2 p.m.

February 26, 2016
Last day to withdraw from first 8-week session