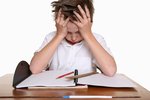 Workshop for 12 CEUs: Learning Disabilities in Clinical Education
During our two day workshop November 8-9, you will learn about dyslexia, dysgraphia, dyscalculia and nonverbal learning disabilities as well as ADHD, anxiety and depression. We will review how to set up accommodations or modifications and design an education experience for a student. We will discuss working with all age groups.
Course fee: $249. Register by early-bird deadline of Oct. 30 to save $24 off the fee. Meals included in fee.
12 CEUs in process for OTs, OTAs, PTs and PTAs. Social workers, counselors and nurses will receive 12 CEUs as well.
Dates: Friday, Nov. 8 (5:30-8:30 p.m.) and Saturday, Nov. 9 (8 a.m. - 6:30 p.m.)
Location: Lakeland Community College, Kirtland, Ohio.
Questions: Call Jason Ashby, PT, instructor, at 440.525.7470 or email jashby5@lakelandcc.edu.

RELATED LINKS:
Register for Learning Disabilities Workshop