Development Roundtable launches August 19th!

If development and fundraising are part of your job, you'll want to join this informal session and connect with colleagues. Join us at 8:30 a.m. on August 19 at Lakeland Community College. More details and registration will be forthcoming.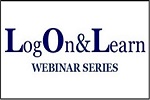 Are you still interested in webinars?

The Log On & Learn Webinar Series was created at the onset of COVID and geared to helping nonprofits continue business and gain new skills during the pandemic. Are you still interested in participating in the webinars? Please use this link to indicate your interest and preferences.
Candid Resources

The Nonprofit and Public Service Center at Lakeland Community College provides free access to Candid resources including Foundation Directory Online and Grants to Individuals at the Lakeland Community College Library.
Trained staff at Lakeland's Library are available to answer questions. If you would like assistance using this resource, appointments can be scheduled between 8 a.m. - 4 p.m. Monday-Thursday and 8 a.m. - noon on Fridays. Please call 440.525.7424 or email lakelandlibrary@lakelandcc.edu.
If no assistance is needed, the database is available while the library is open, 8 a.m. - 8 p.m. Monday - Thursday and 8 a.m. - noon on Fridays during summer 2022. The library is located on the third floor of C-Building (Room C-3051).
Campus map: https://lakelandcc.edu/c/document_library/get_file?p_l_id=340188&folderId=363712&name=DLFE-1922.pdf
Candid site: https://candid.org/
2022 Fast Track 50 Awards

Nominations are being accepted for the 2022 Fast Track 50 Awards. There is a Fast Track 50 Award as well as a Nonprofit Award. More information on this event may be found here. Nominations are due by Friday, June 17.
Employment opportunity

WomenSafe is seeking a marketing and grant coordinator. Find all the details and application instructions here.
Looking for board members? Have employment opportunities?

If you are looking for new board members or have job openings within your organization, please let us know (nonprofitcenter@lakelandcc.edu) so we can share the opportunity in our newsletter.